Read Time:
2 Minute, 5 Second
The Uwell Caliburn X Pod is the newest kit from Uwell that's packed with new tech that makes it perfect for those on the go. The device is fitted with two firing modes for peak convenience.
You'll have the choice between simply drawing-to-vape, or you can press the fire button to inhale/stop firing, so the control is completely in your hands for the best possible precision.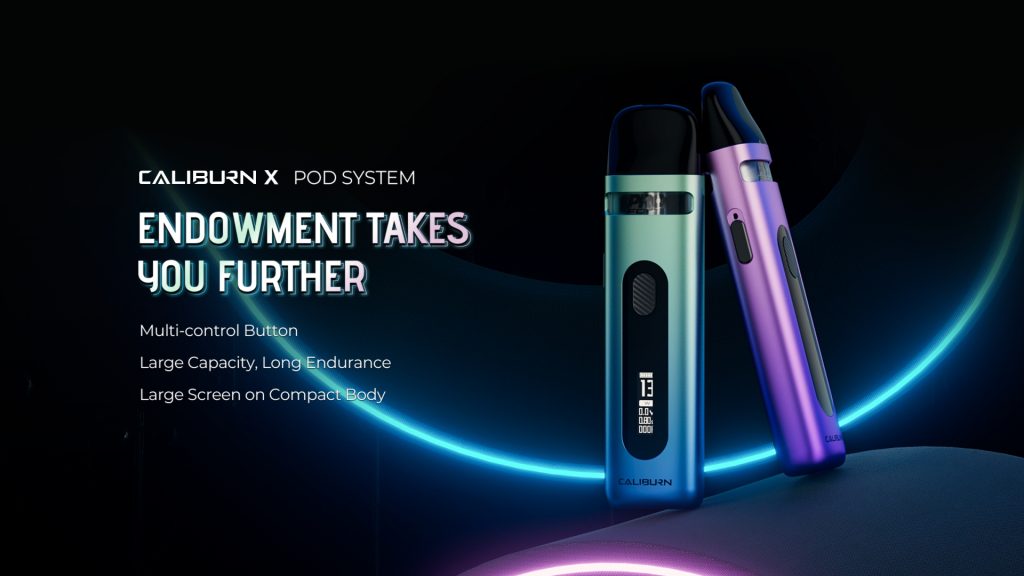 The Caliburn X device is compatible with all meshed Caliburn G coils, which deliver a richer, deeper vape. On top of this, the kit has a durable 850mAh battery that'll easily last the whole day. The attractive device is pocket-sized and packs a punch with a 5W-20W output range that delivers a perfect RDTL experience.
The Uwell Caliburn X pod kit is a sleek and stylish option that remains simple to use. Recommended for beginner and experienced vapers alike.
Each kit comes complete with a refillable Caliburn X pod as well as two Caliburn G mesh coils to get you started.
Features:
Beginner-Friendly
Built-In 850mAh Battery
5-20W Power Range
Single Button Operation
Inhale Activation
MTL Vaping
E-Liquid Window
Adjustable Airflow
2ml Refillable Pods
Featuring only one button, the Caliburn X is easy to get on with even if you've never vaped before. You can use this button to switch on your kit, select a power level and start vaping. When you're done, lock the kit by pressing the button five times. When unlocked, you can also vape by just inhaling on the mouthpiece. This inhale activation plus the small amount of vapour the kit creates means the Caliburn X feels a lot closer to a cigarette. At the same time, the mesh coils also mean you'll experience a better flavour.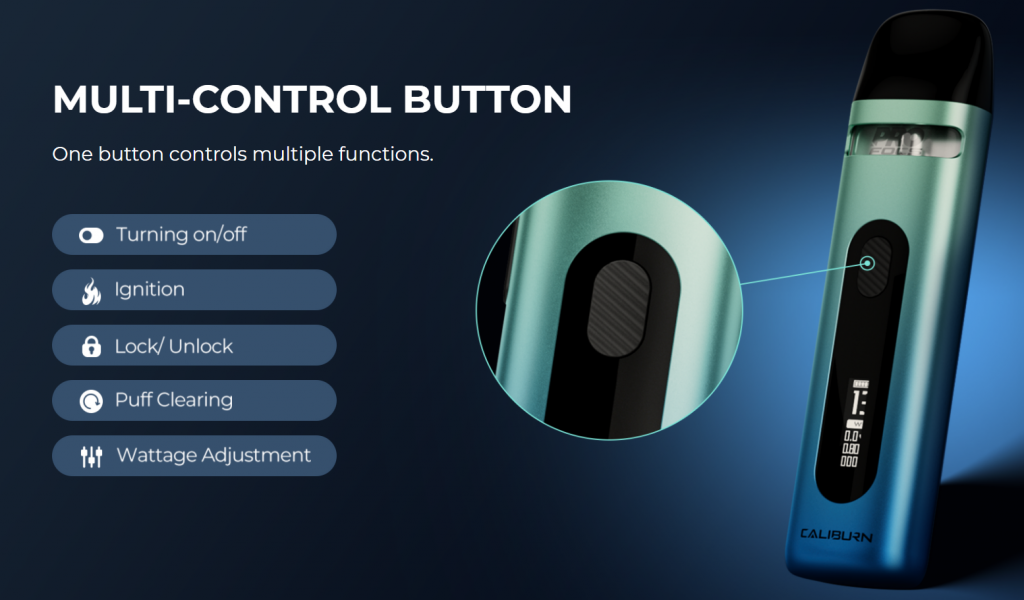 Easy to refill and capable of holding up to 2ml of your preferred e-liquid, the Caliburn X pods feature a top-filling design with snap-fit lids. This means you can top up your pod without actually removing it from the device. Speaking of e-liquid, a small window is also built into your device so you can see exactly how much is left. When it is time to refill, we recommend either a 50/50 e-liquid or higher PG option, with nic salts remaining a popular choice.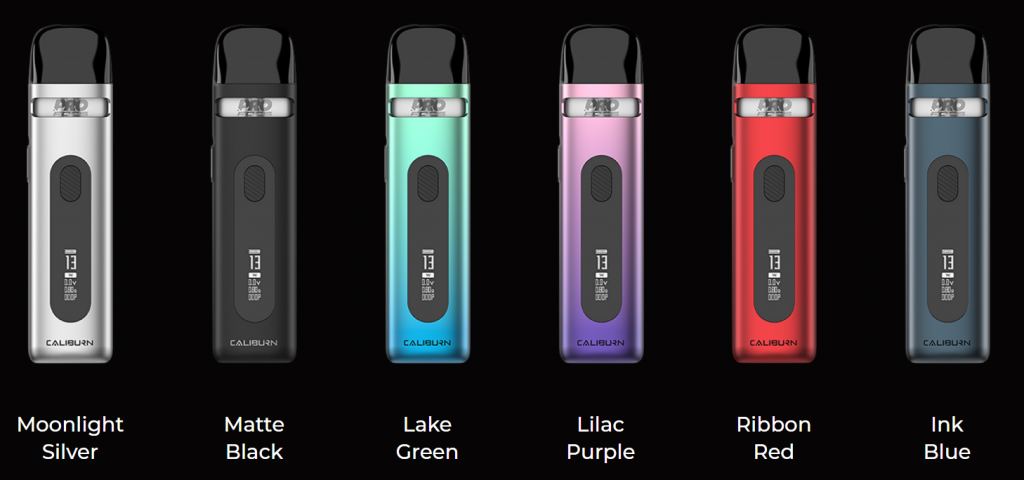 Contains
Uwell Caliburn X Device
Caliburn X Refillable 2ml Pod
UN2 Meshed-H 0.8 Ohm Caliburn G Coil (Pre-Installed)
UN2 Meshed-H 1.2 Ohm Caliburn G2 Coil (Spare)
Type-C Charging Cable
User Manual
0
0