Read Time:
1 Minute, 56 Second
FEELM Max, the new disposable vaping system, was launched during the UK Vaper Expo in Birmingham on May 13. This innovative product is now available in the UK and EU markets, and was attended by top-level e-cigarette industry representatives and FEELM clients, including BAT, RELX International, Totally Wicked, and KIWI.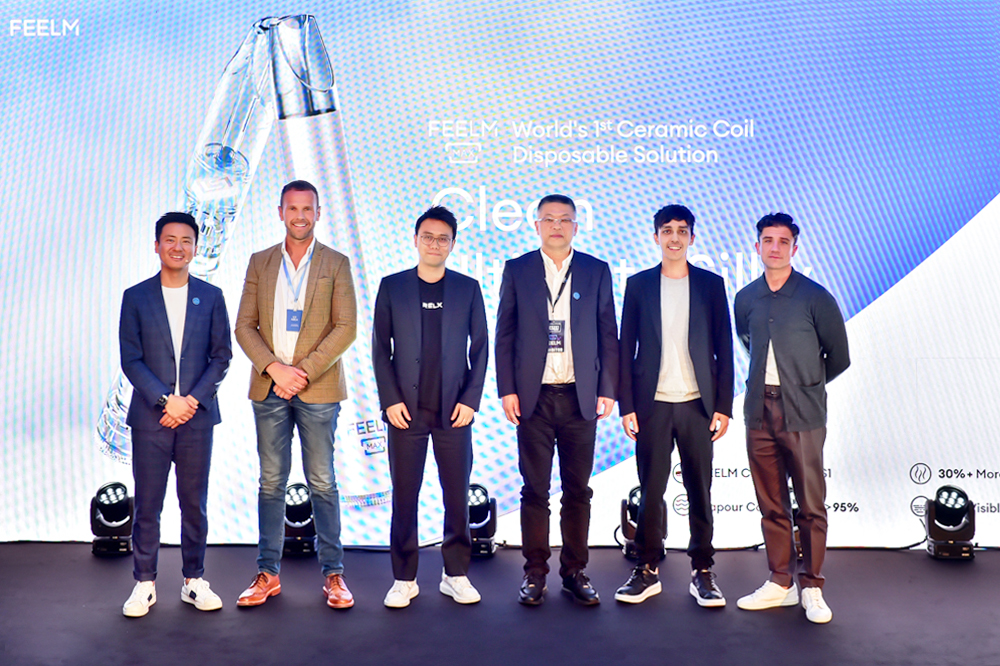 Advanced Technology for a Superior Vaping Experience
FEELM Max is a subsidiary of Smoore Technology, the world's largest vaping company. The company unveiled the advanced FEELM Max solution that brings three major breakthroughs to vaping, including advanced heating technology of the Ceramic Coil S1, a constant power control system, and "mindful design," according to a press release.
The new Ceramic Coil S1 is designed to deliver "a superior vaping experience" and offers an increased puff count that sets a new benchmark in the market. Johnny Zhang, assistant president at FEELM, stated that "the FEELM Max is able to boost puff count by more than 30 percent compared to cotton coil disposable solutions, providing 800 more puffs and setting a new benchmark for 2ml (e-liquid volumes)." Additionally, the new S1 coil decreases the number of impurities created in the heating process by 78 percent, resulting "in fresher breath and no unpleasant aftertaste."
Constant Power Energy Management System for Stable Vaping
FEELM Max uses a constant power energy management system for stable vaping. This technology improves taste consistency by 35 percent, which further enhances the user experience.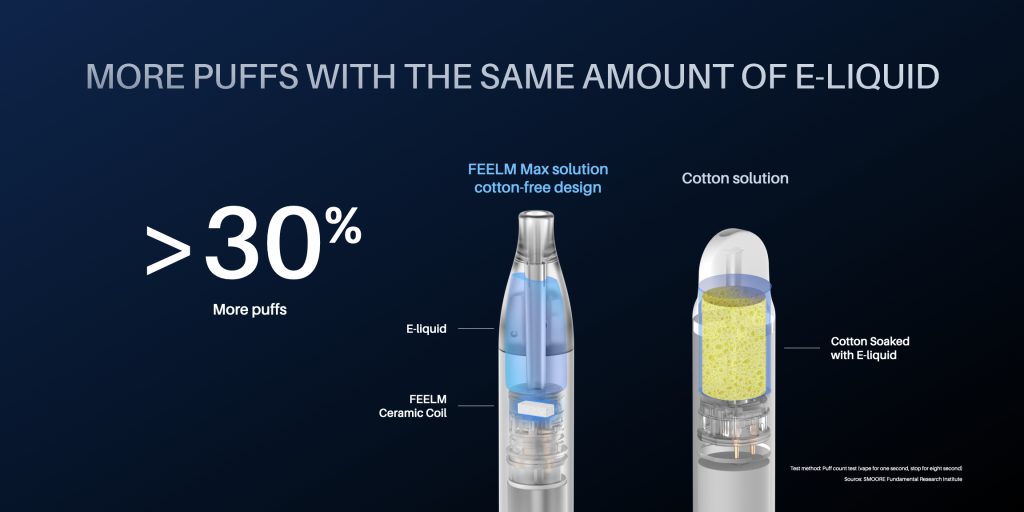 Transparent E-Liquid Tank and Whole-Chain Recycling Program
FEELM Max products have a transparent e-liquid tank for both aesthetics and user convenience that allows consumers to easily see how much e-liquid is left in the device. Additionally, the first industrial whole-chain recycling program was introduced by FEELM during the UK event. Collaborating with RELX International in the UK, FEELM has "taken the responsibility for implementing a scheme that will facilitate vape recycling to a fuller extent, thereby minimizing the environmental impact."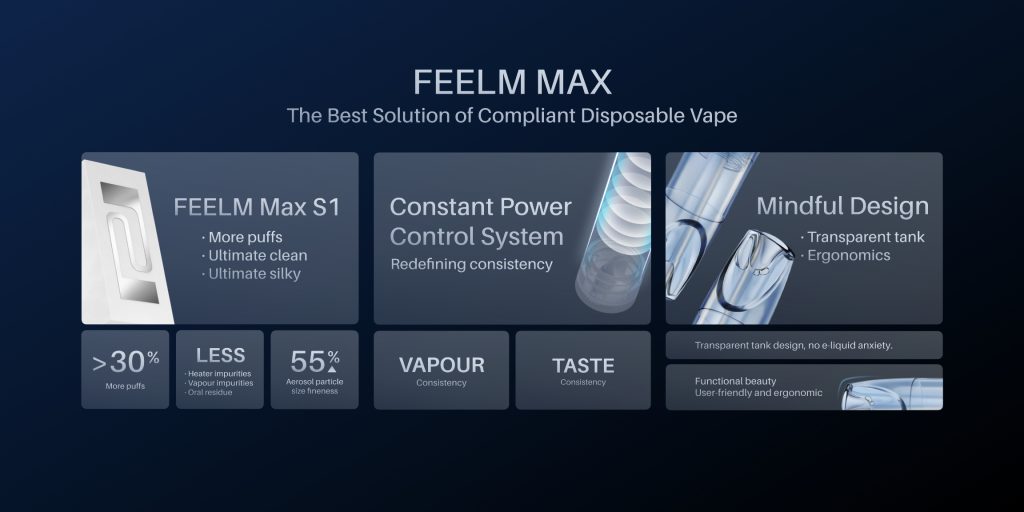 Commitment to Sustainability and Compliance
FEELM intends to continue pushing the boundaries of what's possible in vaping technology, while keeping its commitment to sustainability and compliance at the heart of its operations, according to the release. "The company's mission to shape a better vaping industry, not only for today but for generations to come, remains stronger than ever," Zhang said.