Read Time:
2 Minute, 14 Second
The largest vaping industry exhibition in Southeast Asia, the IECIE Vape Show 2023 was held at JIEXPO Kemayoran on 3-5 August 2023. From a row of participants, MOTI's booth attracted attention.
MOTI currently occupies the top 2 positions of e-cigarette brands in the world. And MOTI's presence at the IECIE Vape Show 2023 proves his existence in Indonesia.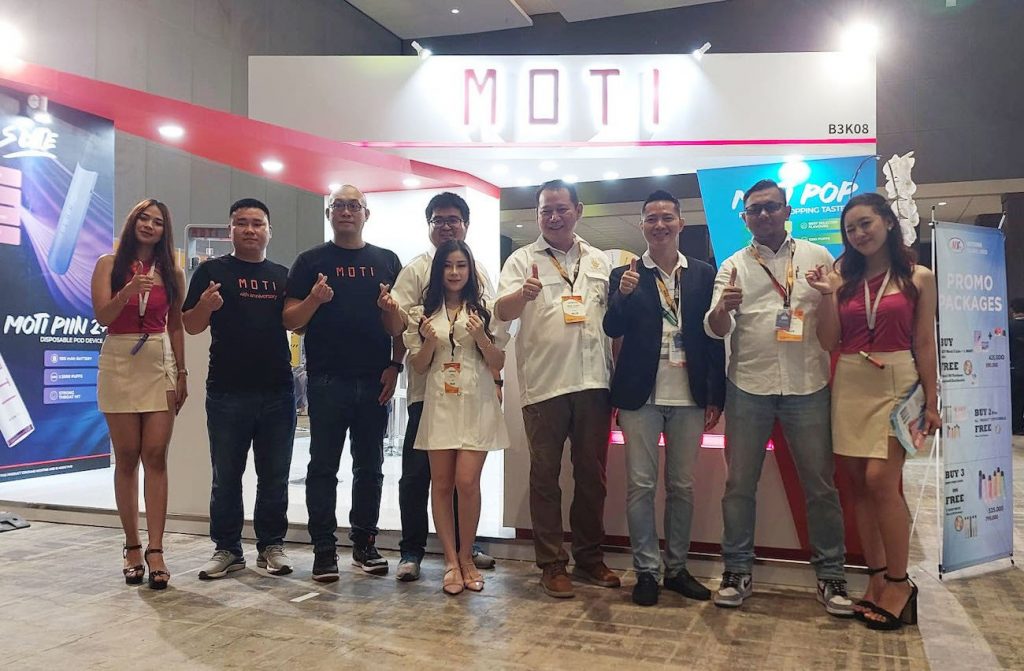 In Indonesia, MOTI was presented by PT Panca Tobacco and PT Motivins Global Indo. And at the IECIE Vape Show 2023, MOTI invites all levels of society to be more up-to-date in using electric cigarettes.
In collaboration with PT Panca Tobbaco and PT Motivins Global Indo, MOTI is here to be more superior in terms of taste and appearance of its products to make it more contemporary.
"Overseas, there have been more than 100 products that have been issued by MOTI. But in Indonesia, only 5. Because we are adjusting to the desires of the Indonesian market, which is currently more disposable (one-use)," said CEO of PT Panca Tobbaco, Senwi Wandy (3/8/2023).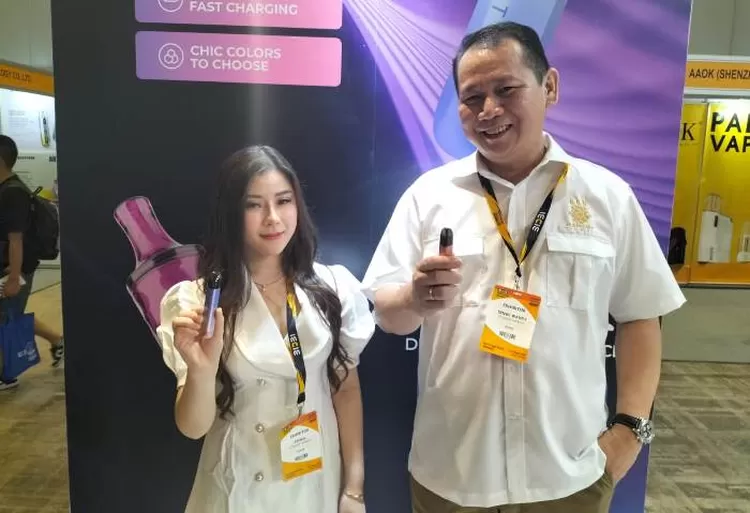 There is a special reason why PT Panca Tobacco , which has been successful in presenting various cigarette products in Indonesia, chose MOTI as its first business expansion in the e-cigarette industry.
Apart from being the top vape brand in the world, MOTI's products are considered to have their own value.
" This MOTI is a very high-quality product in terms of taste, shape, and puff, and the price is much more affordable than other brands in Indonesia," reasoned Senwi.
At the IECIE Vape Show 2023, MOTI also held many attractive promos. Starting from discounted prices, direct prizes, interesting games, and the chance to get a 32-inch LED TV from the Wheel of Fortune.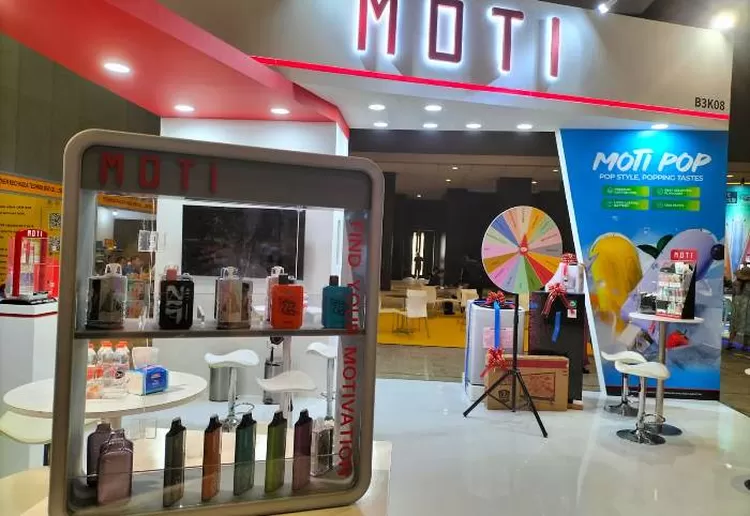 Not only that. MOTI also offers interesting cooperation opportunities to market it throughout Indonesia.
"We open up the widest possible opportunity for anyone to be able to try our products here. And we open up opportunities for them to become resellers with only a capital of IDR 5 million and we still give cashback up to IDR 1 million," said Budi Buyanto as Director of PT Motivins Global Indo.
0
0