Read Time:
2 Minute, 46 Second
Elfbar, a leading global vape brand, has announced the release of the Elfbar 600V2 disposable vape. The Elfbar 600V2 is the latest in a line of popular disposable vapes from Elfbar, and it features a number of new and improved features.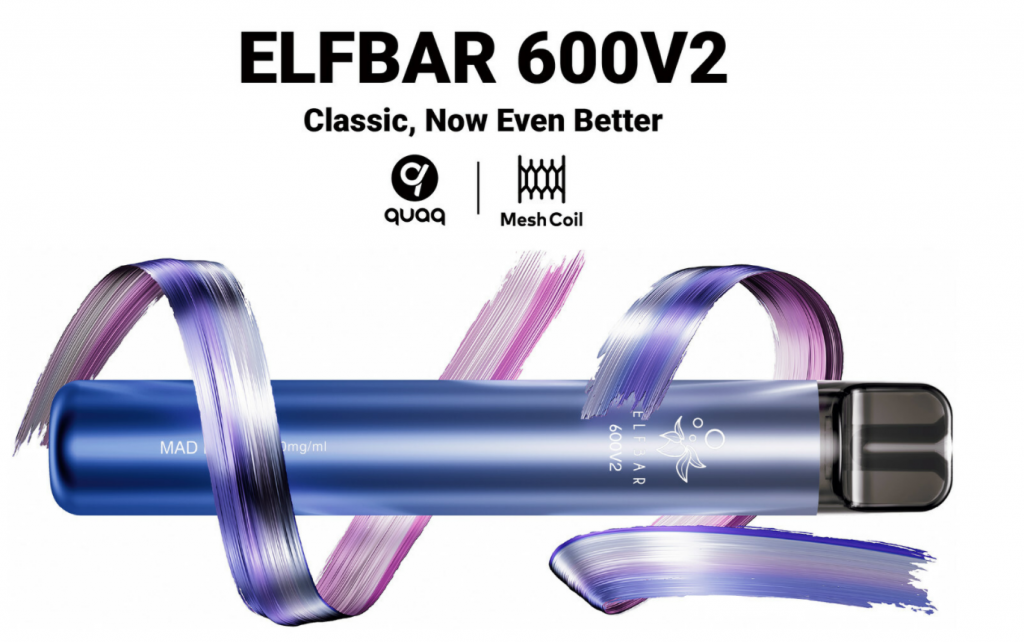 While the iteration is expected to continue the charm of ELFBAR's most popular and classic series, it also provides users with a more delicate taste, a more elegant appearance, and a brand-new modular design that further boosts recycling efficiency.
QUAQ Tech: A breakthrough in flavor delivery
Supported by the latest QUAQ Tech combo, ELFBAR 600V2 incorporates QUAQ Mesh and QUAQ Cell to better the overall vaping experience, featured by strong bursts of flavors, a high consistency, smooth vapor clouds, and excellent flavor reproductions.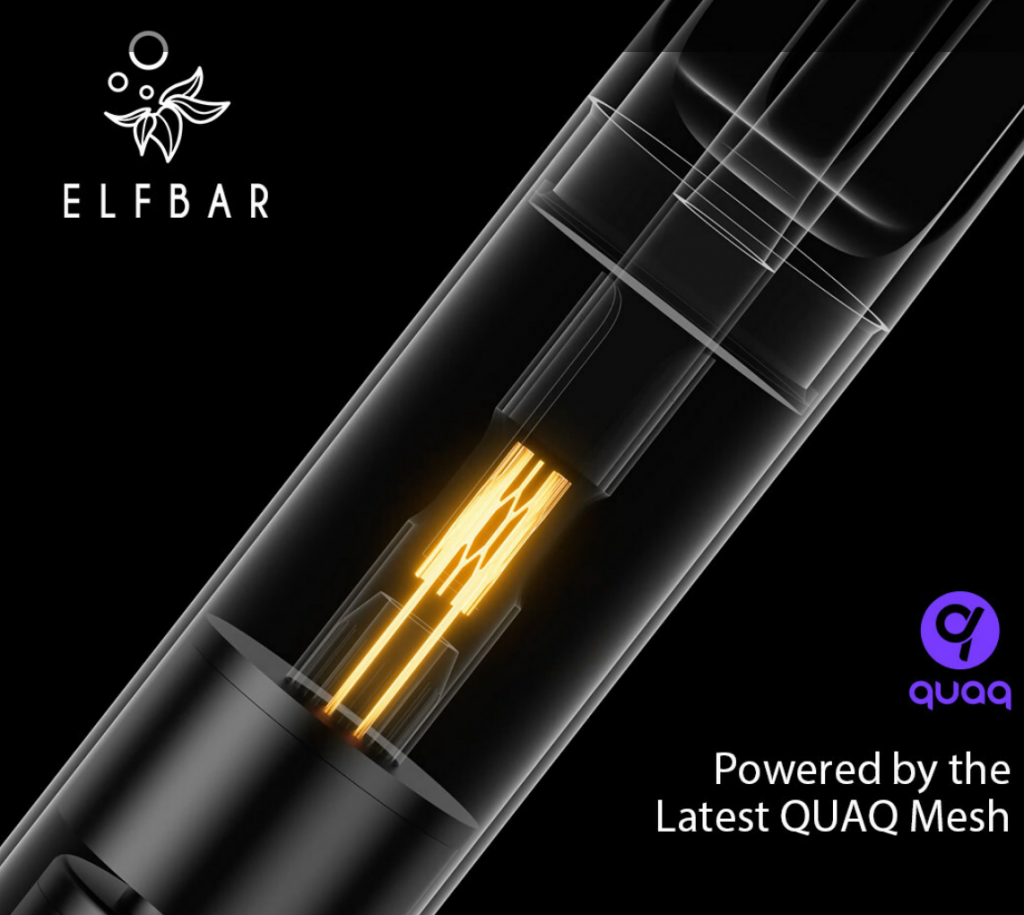 The QUAQ Mesh employs a bionic honeycomb structure and innovative hydrophilic materials, setting the base for remarkably high electrothermal conversion efficiency. As a consequence, ELFBAR 600V2 achieves instantaneous activation in merely 0.1 seconds, delivering a strong burst of flavors.
With precisely controlled wire thickness tolerance and a smooth surface, the QUAQ Mesh reduces carbon deposition by 30%, ensuring ELFBAR 600V2 maintains a high consistency of above 97%, and allowing pure and fresh flavors from the first puff to the very last.
In addition, the QUAQ Mesh boasts an impressively small median aerosol particle size of 0.76µm, guaranteeing exceptionally smooth vapor clouds. The atomizing temperature, ranging from 220°C to 270°C, further drives up its performance in terms of flavor reproduction.
With the help of QUAQ Cell, a stable output power is secured along with a power booster for the QUAQ Mesh, delivering an unparalleled mouthfeel with exceptional consistency and robust bursts of flavor.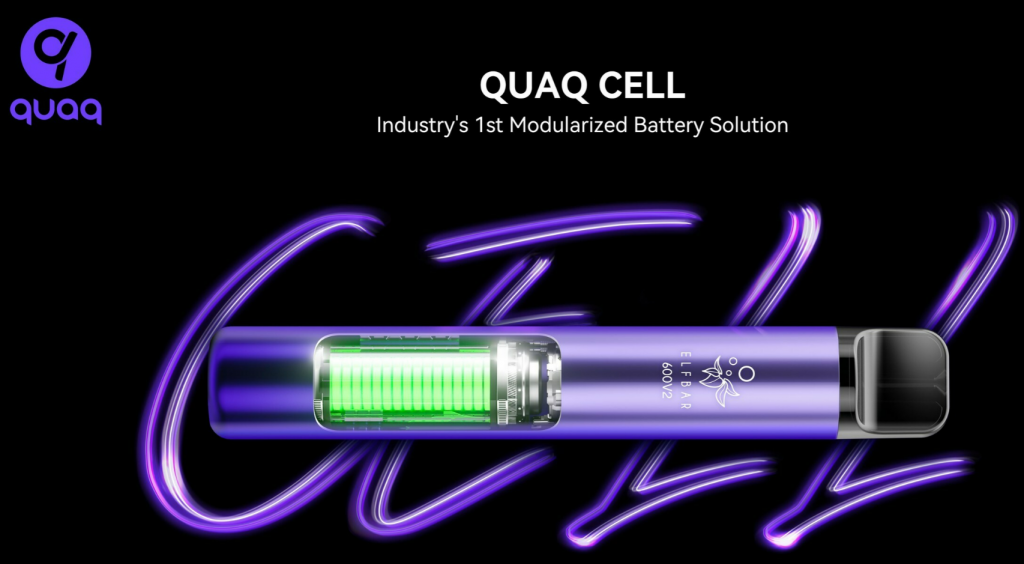 Smooth touch with premium metal body 
The ELFBAR 600V2 series boasts an upgraded steel body with higher quality, significantly improving the visual and tactile experience.
The new metallic paint with a gradient color that protrudes ELFBAR 600V2 is brought to life by a full sense of contemporary technology. The seamless one-piece structure at the bottom reflects a unified and refreshing visual effect.
Efficient recycling with modular structure
The ELFBAR 600V2 series' pre-automated modular and no-soldering structure design guarantees a hassle-free recycling process, which minimizes the overall waste production and reduces the environmental impact. The series' batteries can also be dismantled for direct reuse.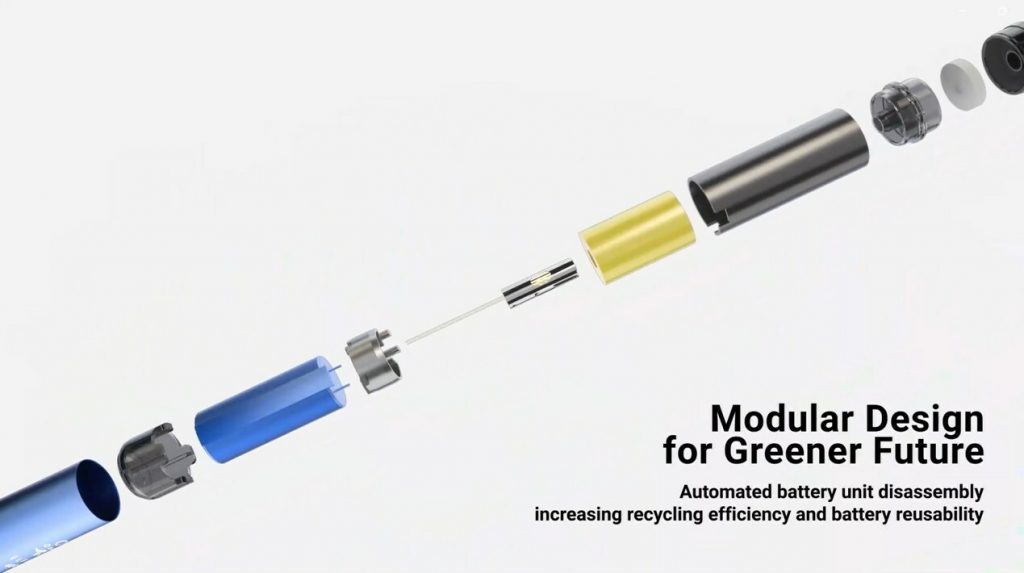 ELFBAR relentlessly leads up the industry with its sustainable commitment in its caring for environment. The design of ELFBAR 600V2 marks a big step forward in the company's environmental and social governance (ESG) drive.
Since last year, ELFBAR has registered under the guidelines of the Waste Electrical and Electronic Equipment (WEEE) regulations in the UK. In partner with Recover, ELFBAR's recycling program ensures that all components within the vapes undergo a rigorous disassembly and recycling procedure.
ELFBAR is on its way to being closed-loop sustainable by 2025, with a full-cycle recycling system that is mature, dismantlable, and reusable.
About ELFBAR
ELFBAR is a pioneer and innovator in the global vaping industry, with an unwavering dedication to exploring new inspiration and unlocking more possibility in life, by providing a distinct and diverse vaping experience. ELFBAR has always stayed true to its commitment to global compliance standards, youth protection and sustainable growth.
0
0