Read Time:
2 Minute, 24 Second
RELX International Indonesia launched a refillable e-liquid ( vape open system) for adult smokers and e-cigarette users (vapers) who wish to switch to a lower-risk alternative.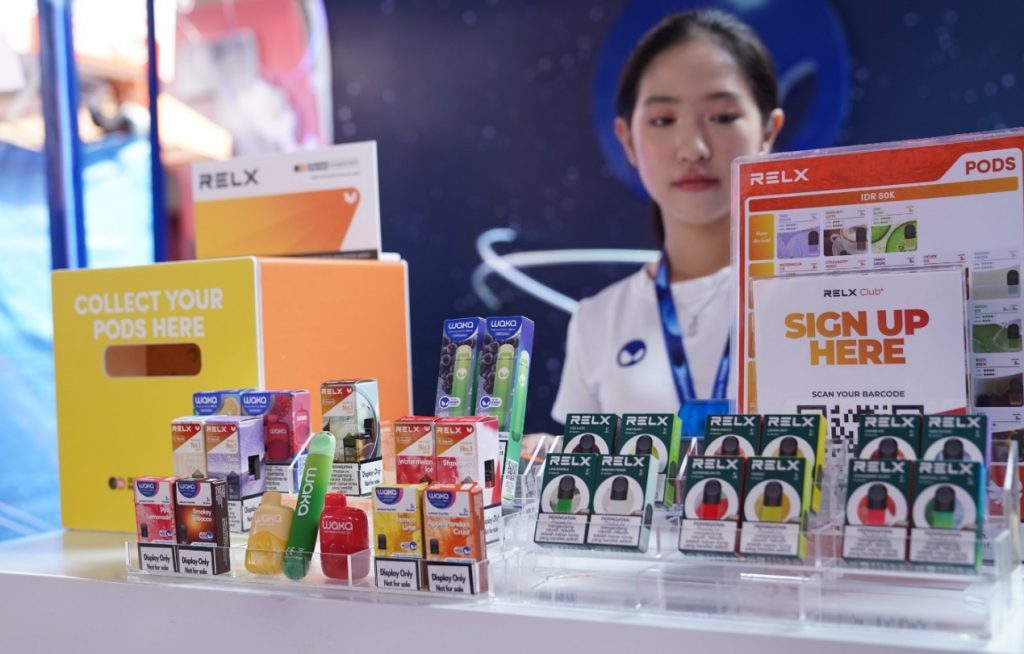 Comes with a variety of superior flavors, RELX E-Liquid will provide the best taste sensation that can be combined with other flavors according to the user's taste.
These various flavors include Iced Tea, Watermelon Ice, and Strawberry Burst which have a bold taste with a combination of cold sensations, as well as the Taro Scoop and Banana Freeze variants which have a creamy taste.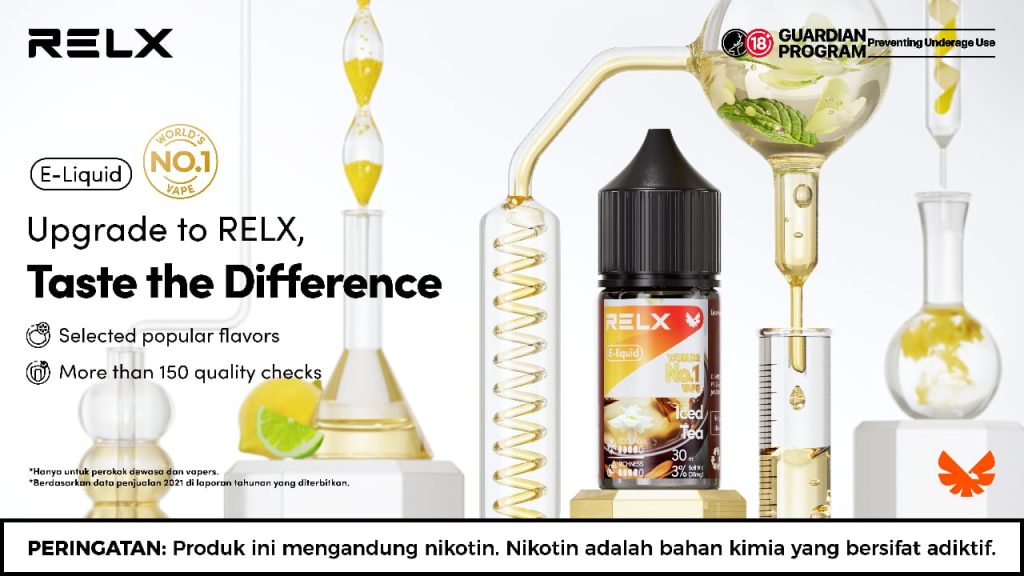 All of these products have been rigorously tested through more than 150 stages of testing to ensure the best quality and taste. RELX E-Liquid was officially launched at the "IECIE: Vape Show Jakarta" entitled "Make That Change" on 3 – 5 August 2023 at JIEXPO, Jakarta.
"Currently open system vape users can indulge themselves with extraordinary taste sensations and the best vaping satisfaction with RELX product quality that exceeds expectations. RELX Internasional Indonesia always ensures that the products are of the highest quality by carrying out a series of testing processes that exceed industry standards. In selecting the E-liquid flavor, RELX also conducted a blind test, prioritizing feedback and suggestions from consumers, so that the resulting product is proven to be superior in terms of taste and quality," said RELX International Indonesia General Manager, Yudhistira Eka Saputra, written Thursday (3/8/2023).
Besides having gone through various product testing processes, RELX E-Liquid contains ingredients commonly used in food. Glycerol, which is a hypoallergenic substance used as a sweetener and texture enhancer, is often used in food.
Likewise propelling glycol which is a colorless and odorless material that is often used in drinks and baking ingredients. In addition, RELX E-liquid flavoring ingredients use standard ingredients based on non-oil compounds commonly used in food.
Despite the general misconception, the content of nicotine salts in E-Liquid is not carcinogenic but rather an active ingredient that is used in a measured way. These ingredients do not irritate and do not have an annoying aftertaste.
For information, RELX E-liquid has been on the market starting July 27, 2023. Users can purchase RELX E-Liquid products on various official RELX channels, such as RELXNow, RELX Stores, Official RELX E-Commerce, and vape stores. All RELX E-liquid products sell for IDR 110,000 (recommended selling price/SRP) per bottle (30ml) with 3% nicotine content (30mg).
"We hope that this E-Liquid product can be an option for adult smokers and vapers who want to switch to a lower-risk alternative. Through the RELX Pledge (RELX Oath), RELX International Indonesia is committed not to selling products to non-vapers and minors. RELX products are here as a better alternative for adult smokers to optimize the benefits of e-cigarettes as a smoking cessation tool." closed Yudhishthira.
0
0