With a partnership with QUAWINS , Skyworth has launched its new e-cigarette brand SKYPUFF and introduced a serious of new products
On Sunday, January 30, 2022, a U.S. federal trademark registration was filed for SKYPUFF by SKYWORTH Health Technology (Shenzhen) Co.,Ltd. The USPTO has given the SKYPUFF trademark serial number of 97245451. The current federal status of this trademark filing is NEW APPLICATION FILED.
The SKYPUFF trademark is filed in the category of Smoker's Products . The description provided to the USPTO for SKYPUFF is Cigarettes; Matches; Tobacco; Chewing tobacco; Cigarette filters; Cigarette lighters; Cigarettes containing tobacco substitutes, not for medical purposes; Devices for heating tobacco substitutes for the purpose of inhalation; Electronic cigarette boxes; Electronic cigarette liquid (e-liquid) comprised of flavorings in liquid form, other than essential oils, used to refill electronic cigarette cartridges; Electronic cigarettes; Electronic cigars; Electronic smoking pipes; Filter tips for cigarettes; Flavorings, other than essential oils, for use in electronic cigarettes; Liquid nicotine solutions for use in electronic cigarettes; Oral vaporizers for smokers.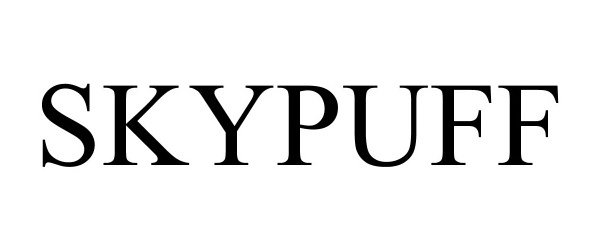 As the only cooperative brand of Skyworth Group, SKYPUFF released several disposable vape products as Skypuff 1000, Skypuff box, Skypuff 3000, Skypuff 600.