Read Time:
6 Minute, 24 Second
Reynolds, a tobacco giant, is threatening to sue small vape shops if they do not stop selling flavored vapes, according to two letters obtained by the Media.
The letters, which were sent in March to stores in New Jersey and Alabama, demand that the vape shops stop selling flavored tobacco products within a few days. Otherwise, they could face "legal action, and the costs, attorneys' fees, and adverse publicity to which a lawsuit would subject [the vape shop]," the letters state.
The letters also claim that the shops are breaking local laws that regulate the sale of flavored tobacco. The letter sent to the New Jersey store also includes the county prosecutor where the vape shop is located, seemingly to alert the local authorities of the violation.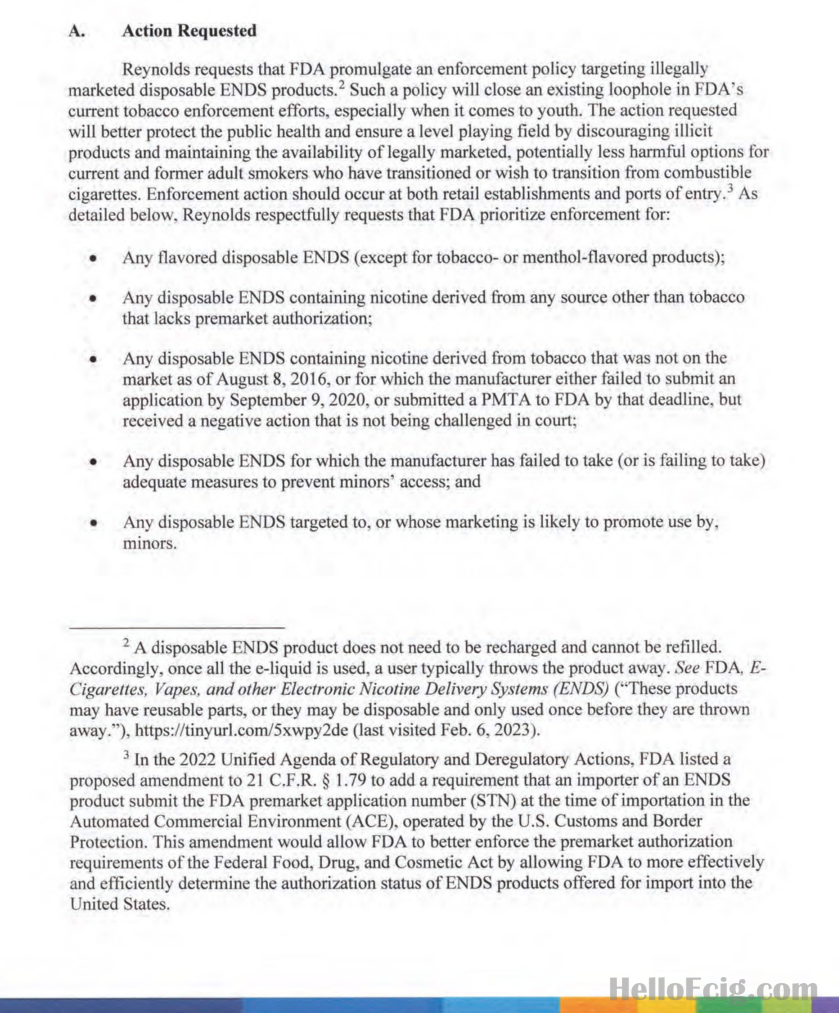 Reynolds' campaign to crack down on illegal vaping products
These letters are a new and more aggressive example of Reynolds' efforts to push for a crackdown on illegal vaping products. The company asked the Food and Drug Administration (FDA) to ban flavored disposable vapes in February, and it is backing legislation in Congress that would do the same.
The letters also show tobacco companies' growing dissatisfaction with the FDA's inconsistent enforcement approach toward flavored vapes. All of these products are illegal right now, but the FDA has only sent warning letters to a few manufacturers. For instance, one of Reynolds' letters points out that the shop is selling Elf Bars, a disposable vape that is becoming more popular, which the FDA has not taken any enforcement action against so far.
Reynolds' legal threats also follow a 2022 letter that it sent to its own retailers and wholesalers, warning that they "have an obligation to act responsibly in their own sales and marketing practices, including by selling only products that may be legally marketed." That letter, which the Media also obtained and which is dated June 20, 2022, warned that selling illegal products could result in "consequences up to and including termination of your [Reynolds] contract."
The earlier bulletin did not, however, mention that the company might start suing vape shops.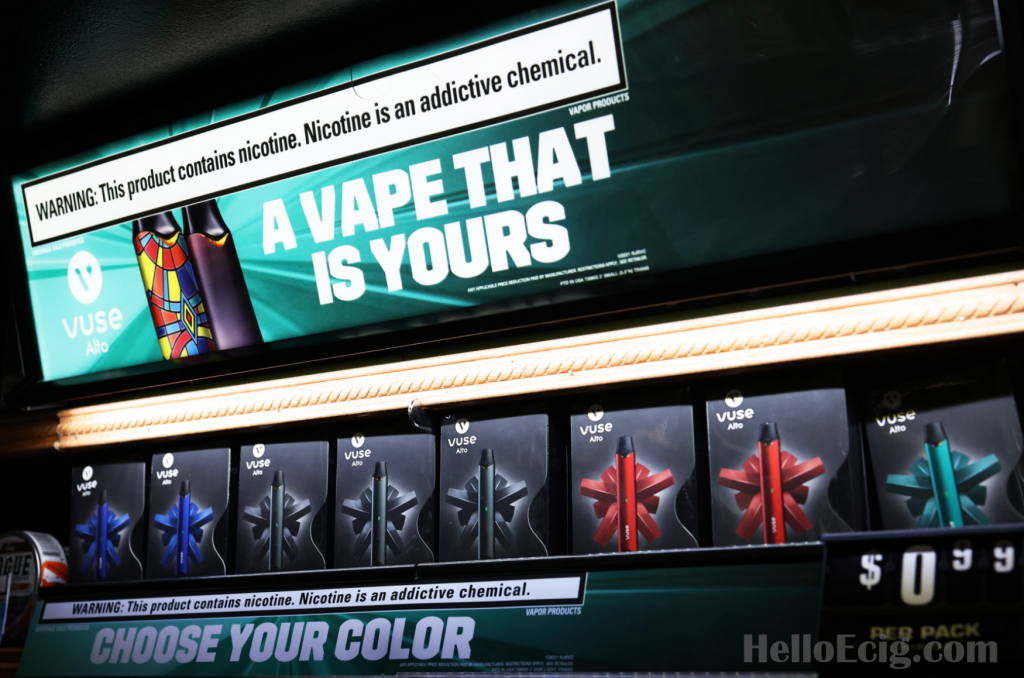 Mixed reaction from e-cigarette critics and proponents
The letters drew a mixed response from both opponents of e-cigarettes and vocal supporters of promoting vaping as a safer option than cigarettes.
Eric Lindblom, a senior scholar at Georgetown University's O'Neill Institute, who is skeptical of vaping companies, said that Reynolds' actions could ultimately benefit public health — especially considering the FDA's difficulties to regulate the market of flavored vapes — but, he added, "there's something unpleasant about these kinds of heavy-handed anti-small business tactics."
"Reynolds shouldn't have to do this," Lindblom said. "FDA could have solved this problem."
Clive Bates, an independent consultant and vocal advocate of tobacco harm reduction, also slammed Reynolds.
"I do not think Reynolds should be harassing vape shops for selling life-saving products to their regular customers," Bates wrote in an email. "It should not be targeting little guys, but urging federal bureaucracies to do their job, and do it better."
A company spokesman said that the letters "show the importance that Reynolds attaches to removing these illegal products from store shelves and away from underage consumers."
How many letters has Reynolds sent?
It's unclear how many letters Reynolds has sent to vape shops. A spokesperson said that the company has sent similar letters to "retailers across the country that we learned were selling illegal products in violation of flavored tobacco bans," but did not specify how many letters had been sent.
It doesn't seem that Reynolds has actually sued any vape shops selling flavored products. But the company, if it decided to sue, would likely do so under a state's unfair competition law. In both letters, the attorneys claim that selling flavored tobacco products violates those laws because the sale of unauthorized products "has harmed and continues to harm" Reynolds' vapor business.
The letters do not specify how Reynolds has been harmed. When asked about the claim, a spokesperson said "Retailers that break the law threaten to undermine the potential of tobacco harm reduction to move adult smokers who have chosen not to quit to consider potentially less-risky alternatives by stocking shelves with unregulated, illegal products from unknown sources."
It's also likely that the company, were it to sue, would argue that being forced to compete with illegal products reduces its legal business.
Reynolds' contradiction on flavored vapes
Reynolds' focus on enforcing flavored tobacco bans is remarkable, given the company has actively opposed flavor ban legislation across the United States. Most recently, the company asked the U.S. Supreme Court to overturn California's flavored ban on flavored vapes and menthol cigarettes. The company then launched a line of "crisp" cigarettes, which legal advocates have claimed violate the state law. Reynolds has argued the cigarettes can be legally marketed in the state.
It's true that disposable flavored vapes, like Elf Bar, are becoming a bigger part of the vaping market. But Reynolds' claim that it's being harmed seems to contradict recent comments by the CEO of RJ Reynolds' parent company, British American Tobacco, who has told investors that the growth of disposables in the United States has not affected the company's business negatively.
"What's very interesting to see is that the vapor — traditional vapor pods has continued to grow. It did not replace one another," he said on a February 2023 earnings call, where the company boasted that Vuse is the fastest-growing nicotine product in the United States. "I mean, the numbers speak for themselves."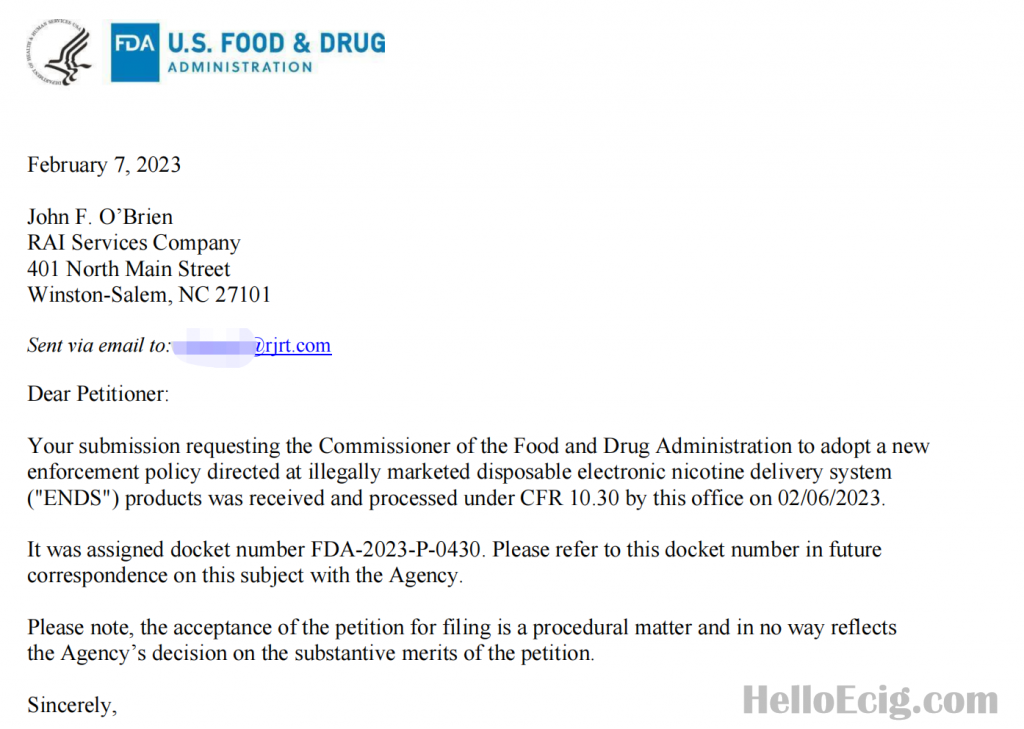 The two letters were sent to shops in New Jersey and Alabama; the names of the shops were redacted. It's also unclear if Reynolds is threatening legal action against the companies making these products. Elf Bar, for example, is owned mainly by Zhang Shengwei, a Chinese businessman who has reportedly become a billionaire thanks to his company's soaring popularity.
Elf BAR also faces compliance questions in the UK
Elf BAR, one of the products that Reynolds' letters singled out, is also facing compliance questions in the UK, where it is a popular disposable vape brand. According to the Tobacco Products Directive (TPD), which regulates nicotine-containing products in the EU, e-liquids must not contain more than 20mg/ml of nicotine and must be sold in containers of no more than 10 ml. However, Elf BAR has been accused of violating these rules by selling products that contain 50mg/ml of nicotine and have a capacity of 15 ml.
Some online retailers claim that Elf BAR products are approved for the UK market and meet TPD compliance with a maximum of 20mg/ml of nicotine. They also say that each box features an authentication label that can be verified on Elf BAR's website. However, it is unclear how Elf BAR can comply with the TPD while also offering products that exceed the allowed nicotine levels and container sizes.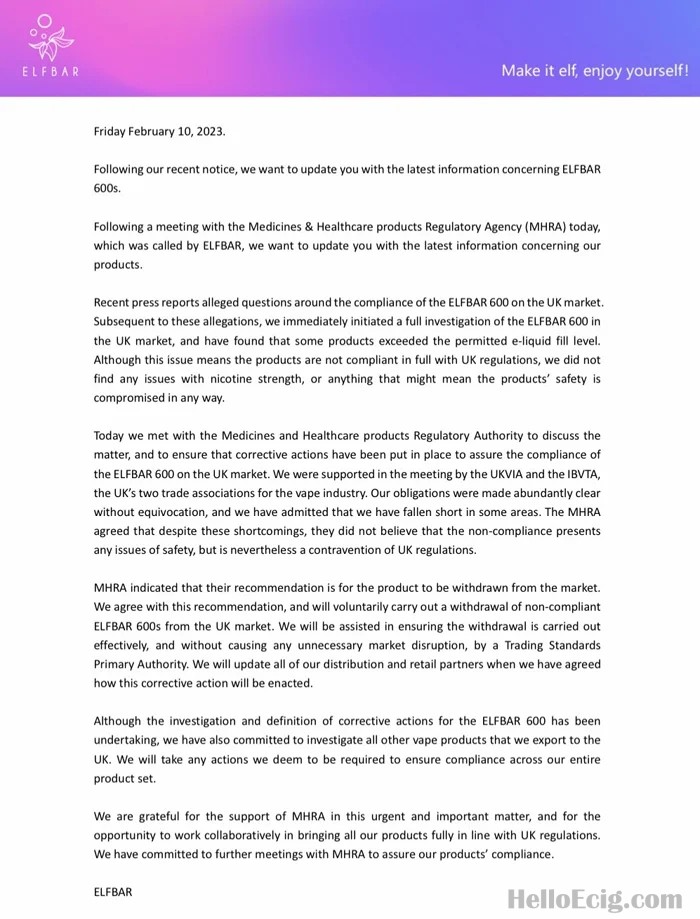 It is unclear if Reynolds is threatening legal action against Elf BAR or other manufacturers of illegal products.
On the other hand, RAI Services Co. submitted the citizens petition on behalf of its affiliated tobacco companies including Reynolds American Inc., and its subsidiaries including R.J. Reynolds Tobacco Co., American Snuff Co., Santa FE Natural Tobacco Co., R.J. Reynolds Vapor Co. and Modoral Brands. The FDA issued a marketing denial order to two of R.J. Reynolds Vapor Co.'s products—the Vuse Vibe Tank Menthol 3% and Ciro Cartridge Menthol 1.5% in January. However, a stay was later issued on the Vuse Vibe Tank Menthol 3%.
0
0