Read Time:
2 Minute, 27 Second
Inter-Tabac is the world's largest trade show for tobacco products and smokers' accessories. From 15 to 17 September, the 42nd Dortmund International Tobacco Fair (Inter-Tabac), will be held in Dortmund, Germany.
This year, the fully upgraded Inter-Tabac has expanded its coverage to e-cigarettes, tobacco, and cigar. It will attract over 200 brands and more than 20000 visitors to the site. MOTI, as a pioneering brand in the e-cigarette industry, will take the hot-selling and newly launched products to the show and bring worldwide visitors an enjoyable vaping experience.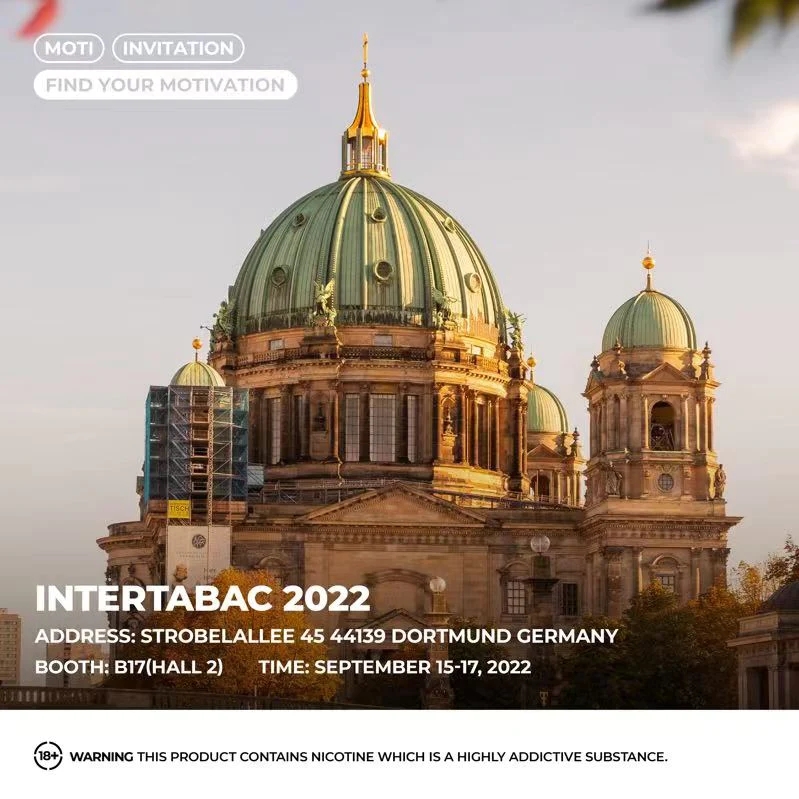 Healthy Harm Reduction Experience Powered by MOTI New Products
MOTI will bring all category products of its own, the PIIN Series new product, MOTI PIIN 2, the Lab Series the MOTI Beaker 5000 and MOTI Tube 3000, the Changeable Pod System, MOTI C Arice and MOTI K Pro, the Disposable new star MOTI BOTO 6000 and MOTI Case 4000, and of course the hottest MOTI Pop, and many newly released Pod Mod products, like the hot selling MOTI X Mini and MOTI Play.
Looking back on MOTI's development, MOTI has rapidly risen through its strong product force, which has been widely accepted for its excellent product performance. MOTI has developed disposable vape, Mod & Pod Mod systems, and advanced personal products, every progress is driven by innovation.
Come to Booth B17 at Hall 2, and enjoy the advanced vaping experience powered by innovation. We believe the device's performance will refresh your impression of vaping!
Witness Internationalization of MOTI's Development
Since its establishment in 2018, MOTI has become one of the outstanding brands in the international vaping category and enjoys a worldwide reputation. Currently, MOTI runs a business in more than 60 countries around the world. Participating in this International fair is the demonstration of MOTI's strong international influence and ambition for internationalization.
The last time we see MOTI in touch with German vape lovers was at the Hall of Vape in Stuttgart, Germany in June, MOTI not only brought products loved by German and international users but also prepared interactive games and exquisite peripheral gifts for the audience.
In the future, MOTI will make every effort to provide vapers with an advanced vaping experience.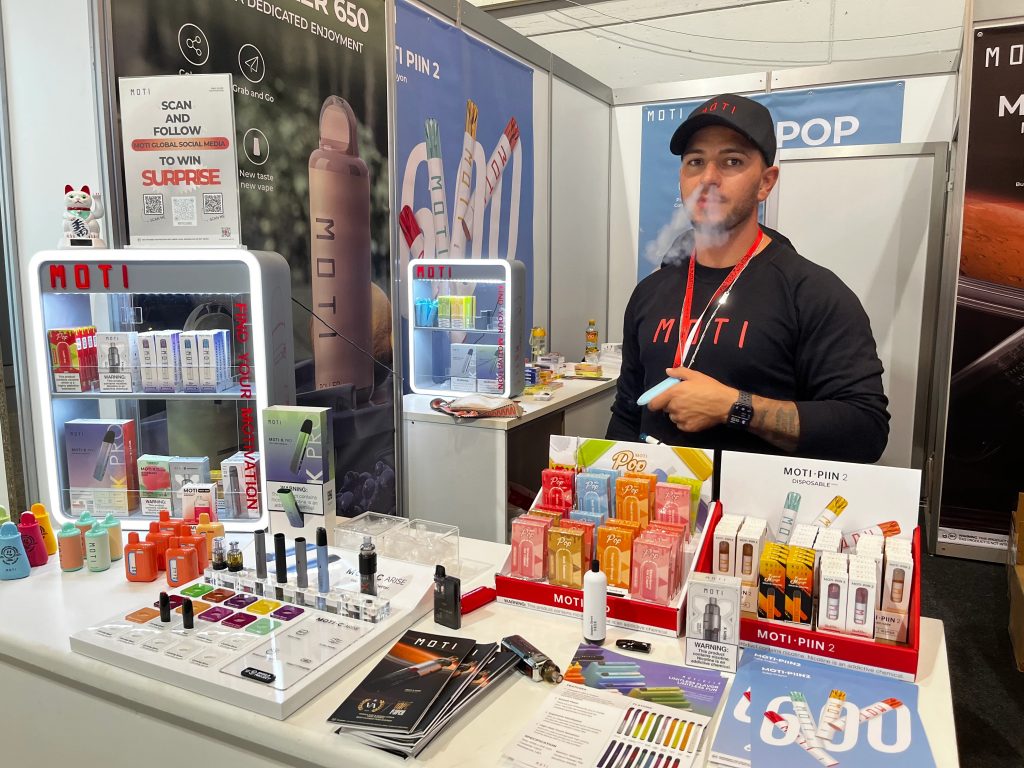 Who is MOTI?
MOTI vape, founded in 2018, is an innovative technology company headquartered in Shenzhen, China. MOTI's mission is to produce innovation and create a reliable user experience for the vape industry. MOTI vape always listens to different voices, aiming to contribute a positive impact on our society and bring a healthier vape experience to the public. They are committed to creating reliable and cutting-edge vaping hardware, including but not limited to, disposable vapes, vape pod systems, and personal advanced vaporization devices. Serving customers from more than 60+ countries globally with the highest standard, MOTI vape connects millions of people with its strong product force as always, Let's look forward to building a better vape society with MOTI.
0
0