Read Time:
4 Minute, 2 Second
AIRBAR is a vaping lifestyle fashion brand, established by YouMe Group. Its mission is to create vape products of high quality that will improve the smoking lifestyle around the world.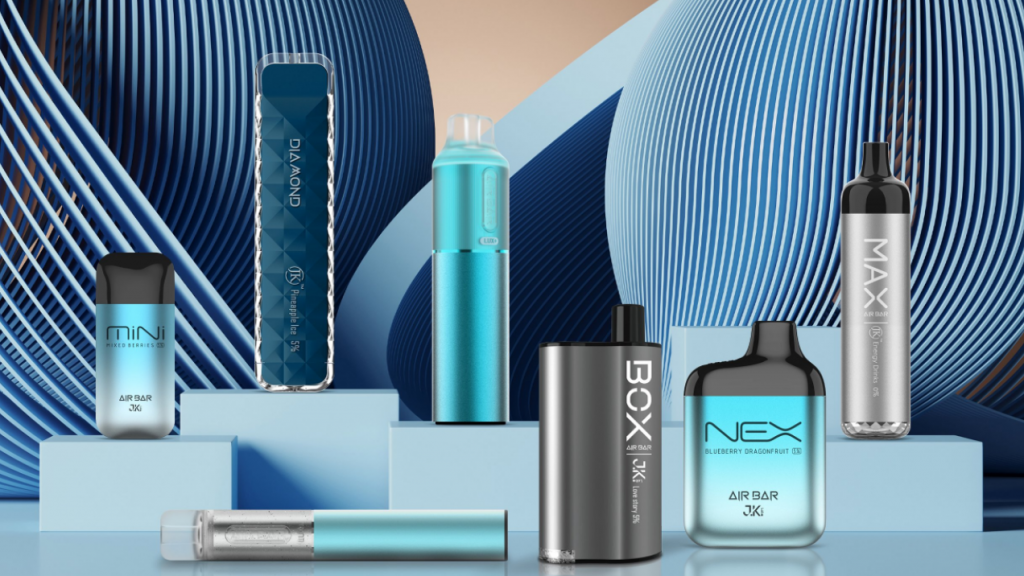 Research and Development: A powerful force
As a Chinese brand for the high-tech electronic cigarette company, AIRBAR has invested heavily in R&D, with 50 engineers and 12 experts. It has R&D centres at home and abroad. This gives it the best research and development capabilities in the industry. YouMe Group's AIRBAR R&D Team conducted a three-year experimental collaboration with institutions in order to jointly publish the Report of Study on the Technology of Electronic Smoke Component Detection and Health Assessment.
Birth of the BPC Coil System
The electronic cigarette has undergone more than 10 years of development and the vape coil is constantly upgraded. Despite this, the technology has not made any major breakthroughs in recent years. The core issues have also not been resolved. It is therefore necessary to reform the technology in order to improve the situation. The AIRBAR Team of YouMe Group, as the new forces in atomizer development and research, develops a revolutionary BPC COIL based on such principles as aerodynamics (cooling, accelerating atomization), Aerogel Molecular (large particle selection, anti-condensation), and micro molecular permeability, to prevent negative pressure leakage. This is achieved through three years of hard work, so that the product benefits brought by cutting edge technologies, from structural design, eliquid taste.
BPC features a new honeycomb structure that improves flavor, increases vapor production and provides a smoother and more consistent draw. BPC – B stands for boost and represents the original mission of AIRBAR to deliver healthier products to its users. P stands for pure and expresses AIRBAR's original goal to provide a superior experience. C stands clean and represents AIRBAR's product attributes that bring a purer, safer taste. BPC signifies that AIRBAR continues to develop and grow stronger technologies in order to offer AIRBAR users a better and healthier experience.
BPC Coil: Four core advantages
1. Flavor reduction+60% in line with target taste
BPC Coil uses synthetic metals with a thickness as low as 0.6mm. The finished product can be finer than 0.3mm after a series complex processes such laser engraving, mechanical pressing, and precision machining. Combining a vape coil of high precision with e-liquid cotton of high quality can provide better temperature control from the atomizer during heating. The smoke particles produced will be smaller and more even. The flavor reduction of the target tastes is improved by 60% through the use of a professional device.
2. -87% reduction in harmful substances for a healthier vaping environment
BPC Coil uses food-grade antibacterial material. The vape coil does not only delay and inhibit the production of harmful microorganisms to the body, but it also maintains the stability during heating to prevent reactions with other substances that could produce harmful chemicals for the human body. The HPHC result shows that the BPC Coil can reduce harmful substances like benzaldehyde and acrolein by 87% compared to traditional atomizers.
3. Taste consistency +23%, maintaining mellow aroma
The BPC Coil's entire processing is finished with the quantitative design for the atomization process. This includes mechanical equipment, instruments, and automation to ensure purity, independence, and consistency of the tobacco oil. The first and last puffs of vapors will have the best taste, without any dimming aroma.
4. Nicotine atomization efficiency+12%. Experience a stronger throat strike
Oil guide cotton is made from a mixture of coconut shell carbon and bamboo charcoal powder. Oil guide cotton is tightly fitted to the BPC Coil to increase the nicotine atomization rate of the product. This will improve the atomization rate by 12% and enhance the nicotine atomization from 78.1% up to 89.4%.
Comparison of nicotine atomization efficiency (%) of all products
The ratio between the nicotine content in each puff and the vape oil's nominal content is called the Nicotine Atomization Efficiency. The nicotine concentration in each puff will be closer to the nominal content if the product has a higher atomization rate. This can provide a better experience for users. The better the product performs in terms of nicotine atomization, the more it will benefit the user.
| | | |
| --- | --- | --- |
| Product | without BPC Coil | with BPC Coil |
| Sample A | 74.30% | 84.4% |
| Sample B | 75% | 86.67% |
| Sample C | 76.05% | 87.88% |
| Sample D | 78.1% | 89.4% |
AIRBAR Development Direction
Once released, the AIRBAR BPC Coil System will be widely acclaimed by the industry. AIRBAR will continue to develop and become the leading electronic cigarette company. It is also the leader in vape coil technology for electronic cigarettes.
For more information: https://www.airbar.com/