Read Time:
1 Minute, 33 Second
According to the 2019 World Health Organization report, it reports about 1.337 billion tobacco users aged 15 and over worldwidely. And from 2007 to 2017, the global smoking prevalence among people aged 15 and over decreased from 22.5% to 19.2%.
China currently has more than 300 million smokers and 740 million passive smokers.
Among them, the rate of smokers aged 15 and over was 26.6%, and the group of men was as high as 50.5%. Although the smoking rate of the Chinese population shows a downward trend, it still remains at a high level.
The use of electronic cigarettes is on the rise trend, especially among young adults. So, how is the development of tobacco-related enterprises in China?
According to the company's data research, there are about 4.1117 million tobacco-related enterprises in the country till now.
In the past 10 years, the number of registrations of tobacco-related enterprises in China has increased year by year.
In 2019, there were 359,500 new tobacco-related enterprises, a year-on-year increase rate of 26.26%. In 2020, There are 747,900 with a yoy increase rate of 108.01%. In 2021, 1,243,600 new ones, and YOY 66.29%.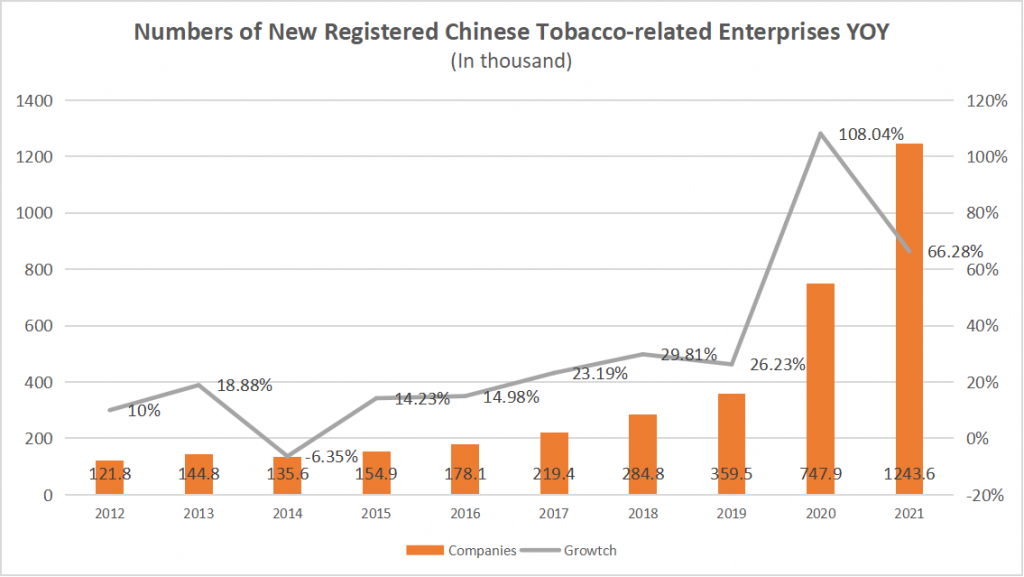 From the perspective of regional or province, Guangdong ranks first with 433,800 tobacco-related enterprises. Zhejiang and Jiangsu have 355,000 and 307,100 respectively, ranking at the top three.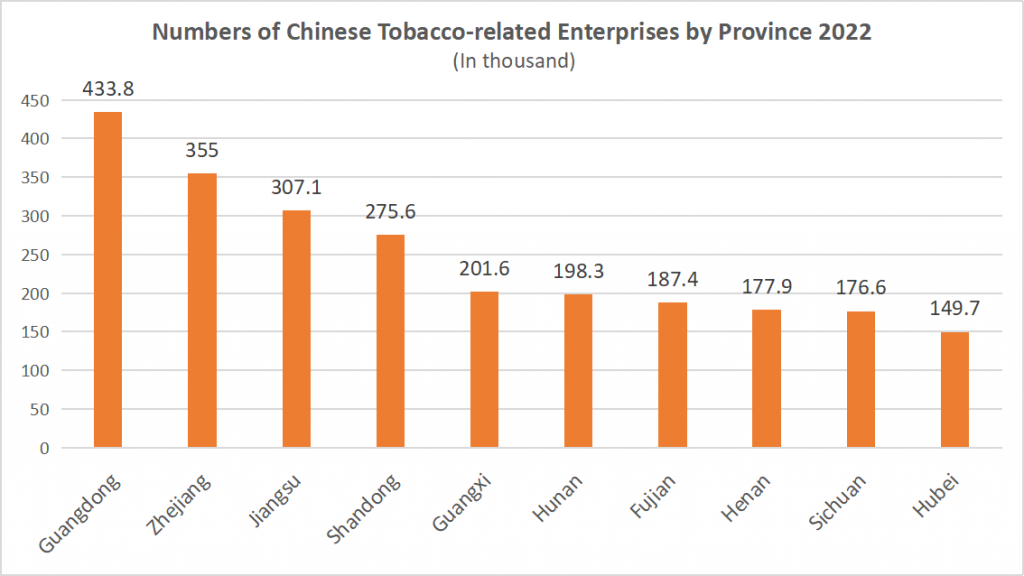 From the perspective of cities, Chongqing ranked first with 114,200, followed by Guangzhou and Changsha.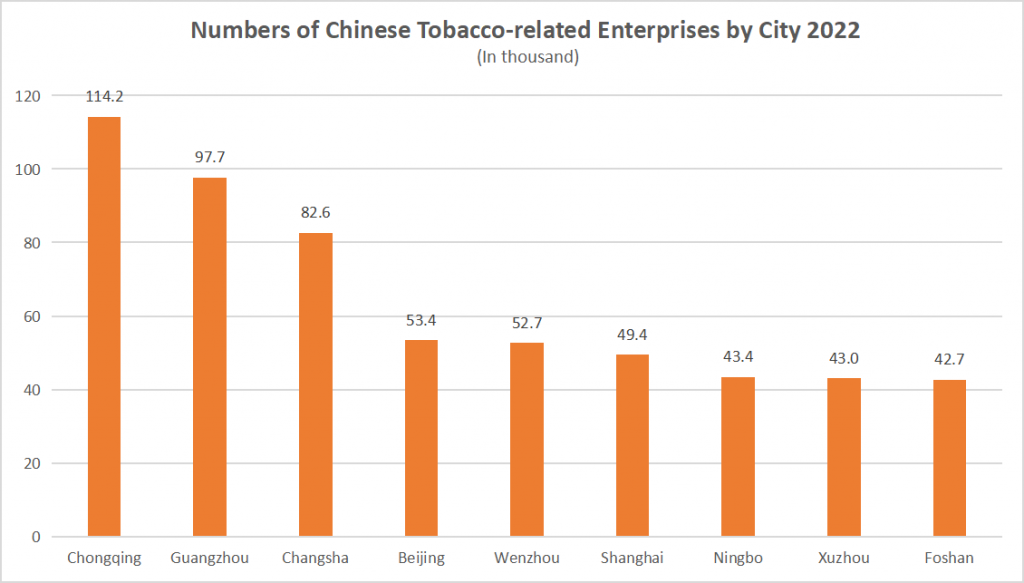 *All above numbers in the chart are sum digits of the enterprise whose business name, brand name or business scope includes the 'tobacco' keywords as of 31th May.
0
0