On May 24th, an e-cigarette shop owner in Changsha, Hunan Province received an e-cigarette retail license from the local tobacco bureau today, creating a new history. This is also the earliest known vape shop to obtain a license.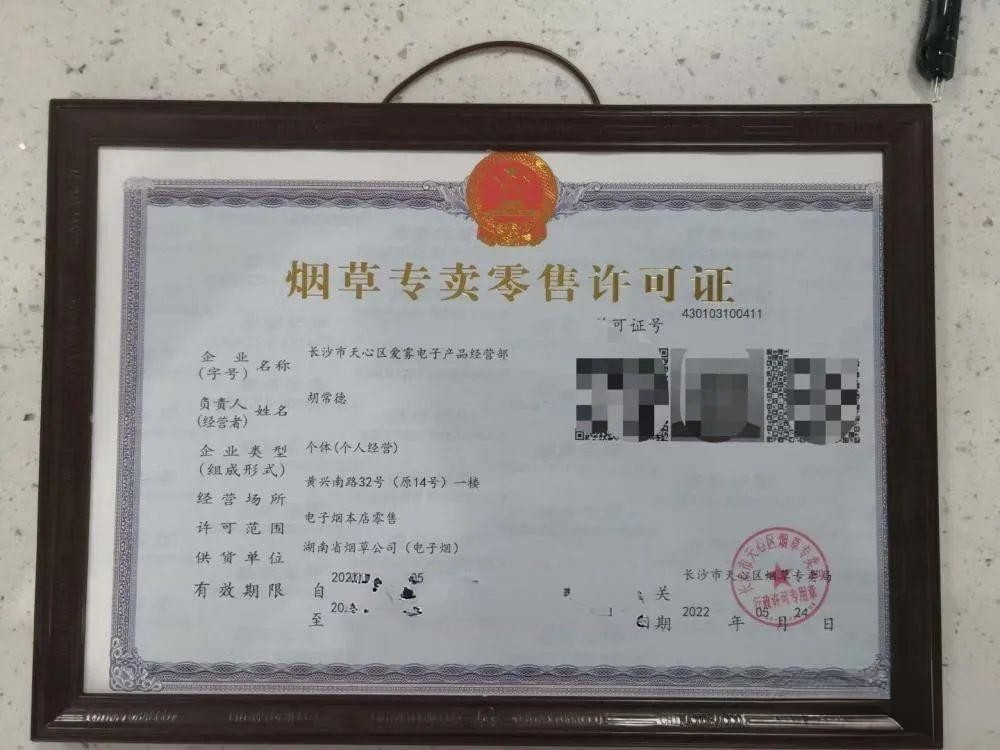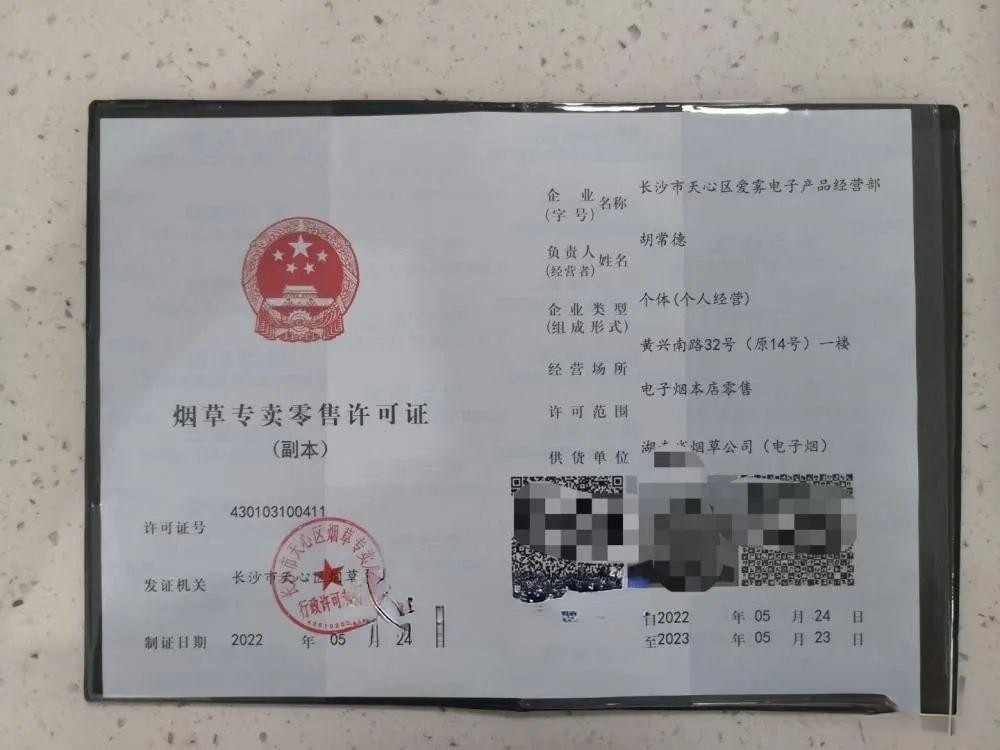 According to the notice of the State Tobacco Monopoly Administration, all localities will start applying for e-cigarette retail licenses(Tobacco Monopoly Retail Licence of E-cig) soon. Jiangsu, Zhejiang, and Shandong will start large-scale applications from May 25, and the rest may start from June 1. Before June 15, existing and truthfully declared e-cigarette stores will receive e-cigarette retail licenses.
It is expected that around June 15th, the national unified e-cigarette transaction management platform will be open to license holders, and compliant license holders will be able to order through the platform.