Read Time:
3 Minute, 15 Second
Are you tired of bulky and heavy disposable vapes that hide their e-liquid and leave you guessing when they will run out? Do you want a disposable vape that is elegant, convenient, and flavorful? If you answered yes to any of these questions, then you might want to check out the Zovoo Dragbar Z700 SE. This device is a collaboration between Zovoo and Voopoo, two well-known brands in the vaping industry. The Zovoo Dragbar Z700 SE is a super slim and lightweight vape that features a fully visible juice reservoir, a unique ceramic coil technology, and 50 flavors to choose from. In this blog, we will introduce you to the features and benefits of this device and why you should give it a try.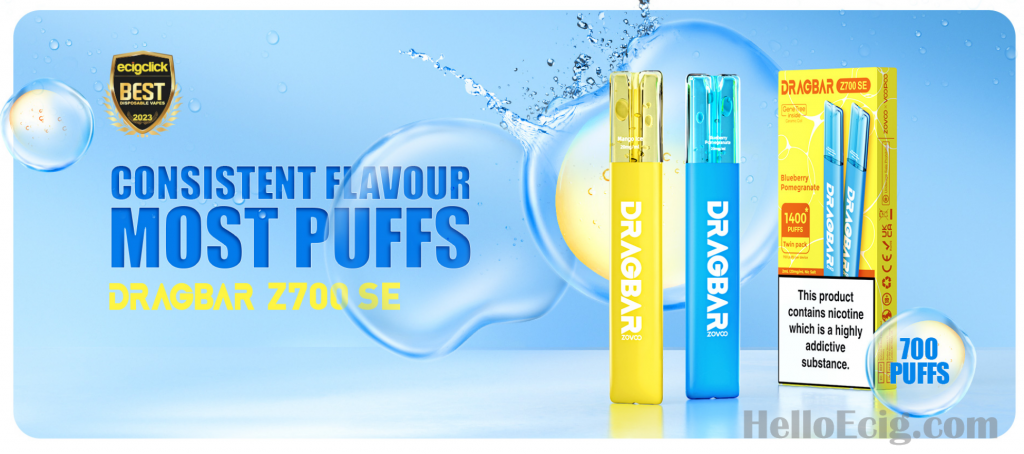 A Super Slim and Lightweight Design
One of the most striking features of the Zovoo Dragbar Z700 SE is its super slim and lightweight design. The device has a thickness of just 9 mm and weighs only 20 grams, making it easy to carry around in your pocket or purse. The device has a glossy body with a transparent mouthpiece that houses the juice reservoir. The mouthpiece is also ergonomically designed to fit comfortably in your lips. The device has a simple and elegant appearance that suits any style and occasion.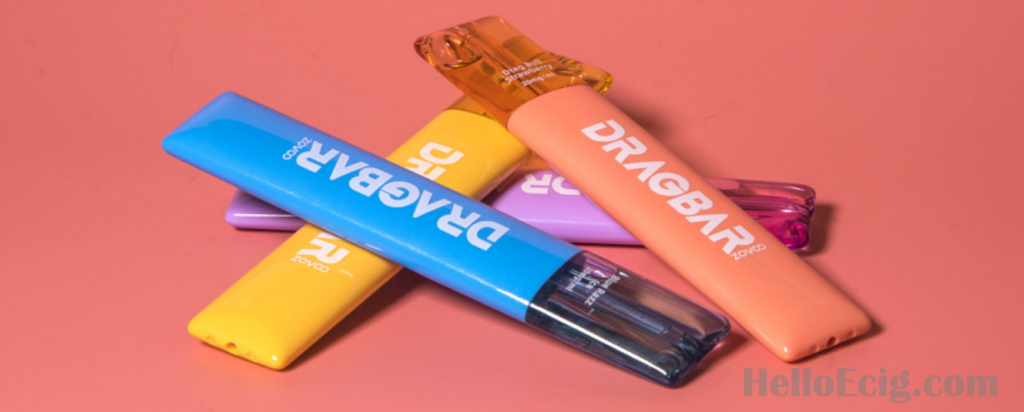 A Fully Visible Juice Reservoir
Another feature that sets the Zovoo Dragbar Z700 SE apart from other disposables is its fully visible juice reservoir. Unlike most disposables that conceal their e-liquid, the Zovoo Dragbar Z700 SE allows you to see your remaining e-liquid level at a glance. This way, you can avoid dry hits or running out of juice unexpectedly. You can also enjoy the visual appeal of the colorful e-liquid inside the transparent mouthpiece. The device comes with 2 mL of e-liquid at 20 mg/mL nicotine strength. It is TRPR/TPD compliant and suitable for nicotine salt lovers.
A Unique Ceramic Coil Technology
The device uses a GENE TREE ceramic coil technology that is designed to produce consistent flavor and up to 700 puffs. The ceramic coil has a fuller and more uniform atomization compared to ordinary cotton coils. It also eliminates spitting and popping from the coil, giving you a smooth and satisfying vaping experience. The device has a tight and silent mouth-to-lung draw that mimics the sensation of smoking. The device also has an LED indicator that lights up when you inhale and flashes when the battery is low or empty.
50 Flavors to Choose From
The Zovoo Dragbar Z700 SE offers 50 flavors to suit your preferences, ranging from fruity, minty, creamy, and tobacco, to beverage flavors. Some of the popular flavors include blue razz ice, green apple ice, drag bull ice, strawberry banana, triple melon, lemon-lime, blueberry pomegranate, and many more. Each flavor is carefully crafted to deliver a rich and authentic taste that will satisfy your cravings.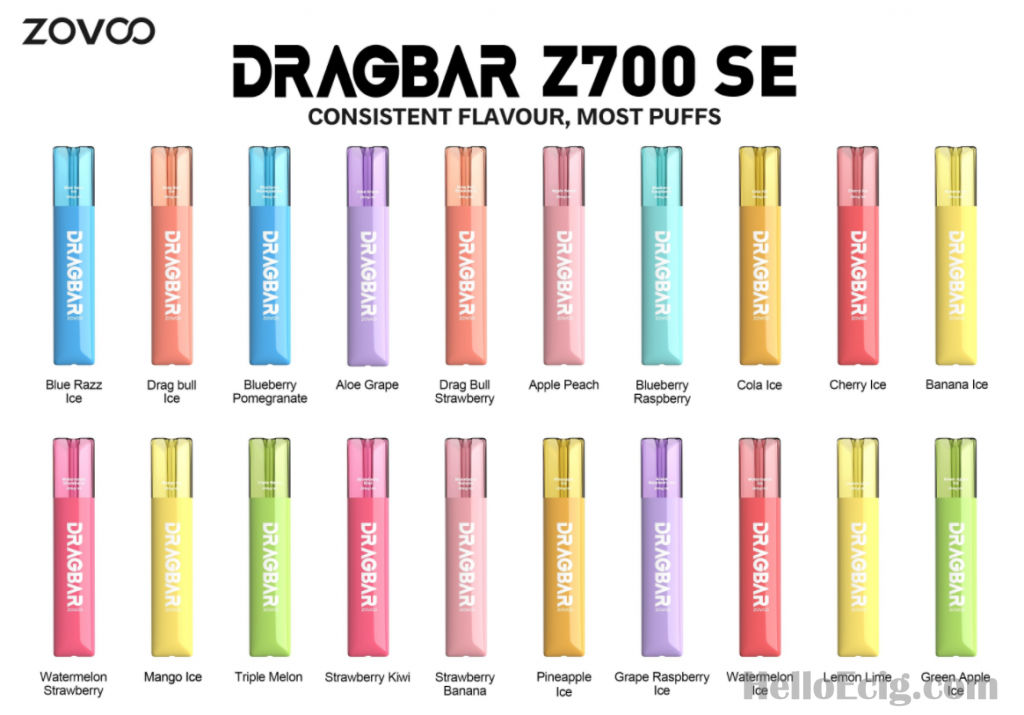 A Non-Rechargeable Disposable Vape
The Zovoo Dragbar Z700 SE is a non-rechargeable disposable vape that does not require any maintenance or setup. All you need to do is remove the device from the package, peel off the sticker and plugs from the mouthpiece and bottom, and puff when ready. The device has a 380mAh battery that powers the ceramic coil for up to 700 puffs. Each purchase of the Zovoo Dragbar Z700 SE comes in a box with 2 x DRAGBAR Z700 SE devices.
A Great Innovation in the Disposable Vape Market
The Zovoo Dragbar Z700 SE is a great innovation in the disposable vape market. It combines style, convenience, performance, and flavor in a slim and sleek device that you can enjoy anytime, anywhere. If you are interested in trying out this device, you can find it at various online and offline retailers.