Read Time:
2 Minute, 15 Second
Geekvape, one of the worldwide best vapor brands, has recently launched a new pod system called Wenax Q, as part of its GEEKVAPE Q series. Wenax Q is designed to offer a wonderful vaping experience with its innovative features and elegant design.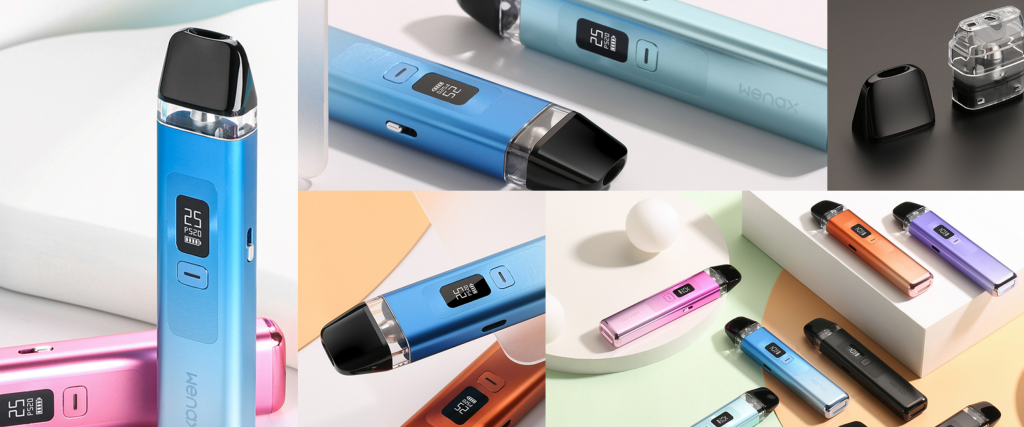 A Compact and Portable Device with Long Battery Life
Wenax Q is a compact and portable device that fits in the palm of your hand. It has a built-in 950mAh battery that can last for a whole day of vaping. It also supports USB-C fast charging, which can fully charge the device in 45 minutes.
A Simple and Intuitive Operation with Two Modes and Three Power Levels
Wenax Q has a simple and intuitive operation with two modes: auto draw and button trigger. You can choose your preferred mode according to your vaping habits and preferences. The device also has three power levels: low, medium and high, which can be adjusted by pressing the button three times.
A Versatile and Satisfying Vaping Experience with Geekvape G Series Coils
Wenax Q uses Geekvape G series coils, which are specially designed for pod systems. The coils have a mesh structure that can deliver rich flavor and smooth vapor. The device comes with two coils: a 0.6ohm coil for restricted direct lung (RDL) vaping and a 0.8ohm coil for mouth to lung (MTL) vaping. You can easily switch between different coils by snapping off the top cap and replacing the pod.
A Leakproof and Convenient Design with Side Filling System and Anti-Inhale Switch
Wenax Q has a leakproof design that prevents e-liquid from spilling out of the pod. The pod has a 2ml capacity and a side filling system that is convenient and mess-free. The pod also has an anti-inhale switch that prevents liquid from entering your mouth when you inhale.
A Sleek and Ergonomic Shape with 8 Colors and LED Indicator
Wenax Q is available in 8 colors, The device has a sleek and ergonomic shape that is comfortable to hold and use. The device also has a LED indicator that shows the battery level and the power level.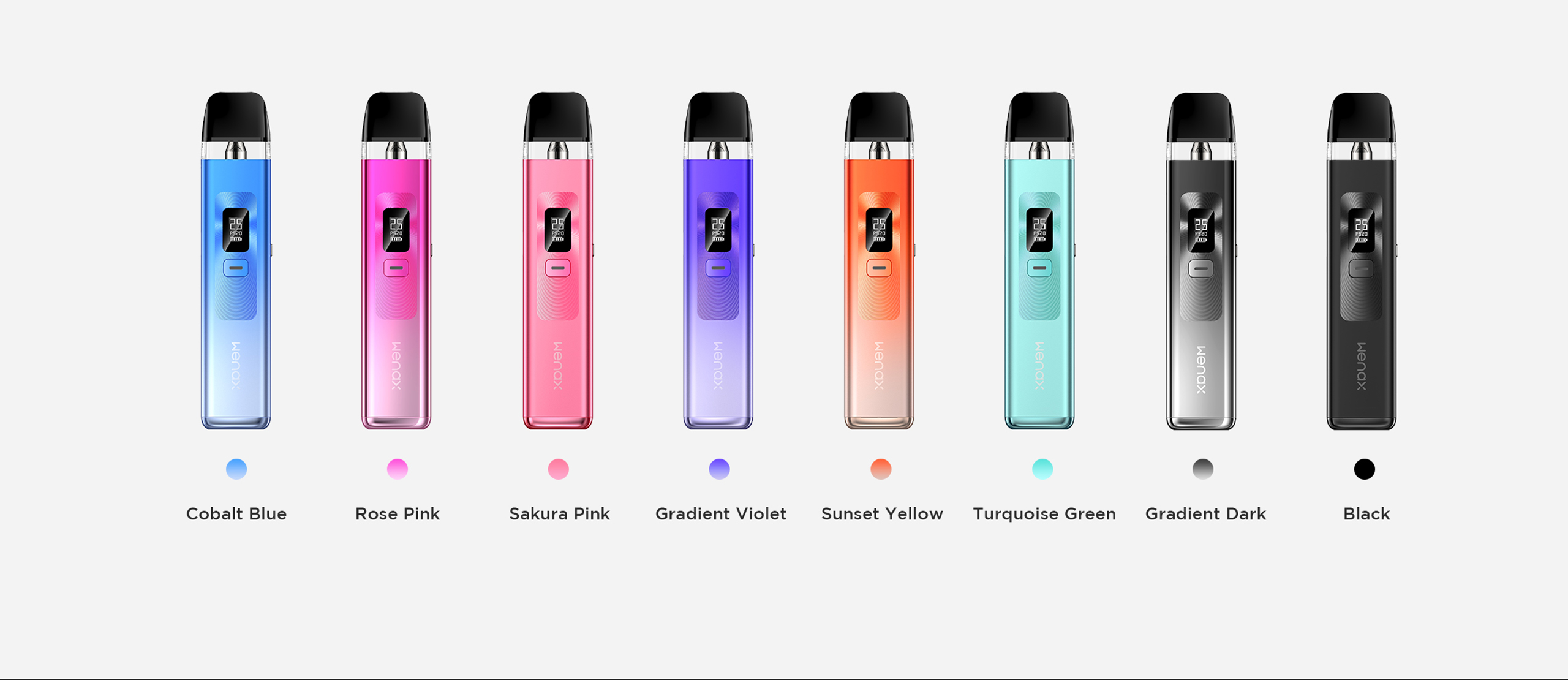 A Perfect Choice for Anyone Who Wants to Enjoy a Wonderful Vaping Experience
Wenax Q is a perfect choice for anyone who is looking for a simple, reliable and satisfying pod system. It is easy to use, versatile and stylish. It is suitable for both beginners and experienced vapers who want to enjoy a wonderful vaping experience.
You can find more information about Wenax Q on Geekvape's official website or on their social media platforms.
0
0