Dear Geekfams,
You have a chance to get an Aegis Boost2 for free! Boost Your Vape Life event is going on our official website from 20 May to 30 May 2022.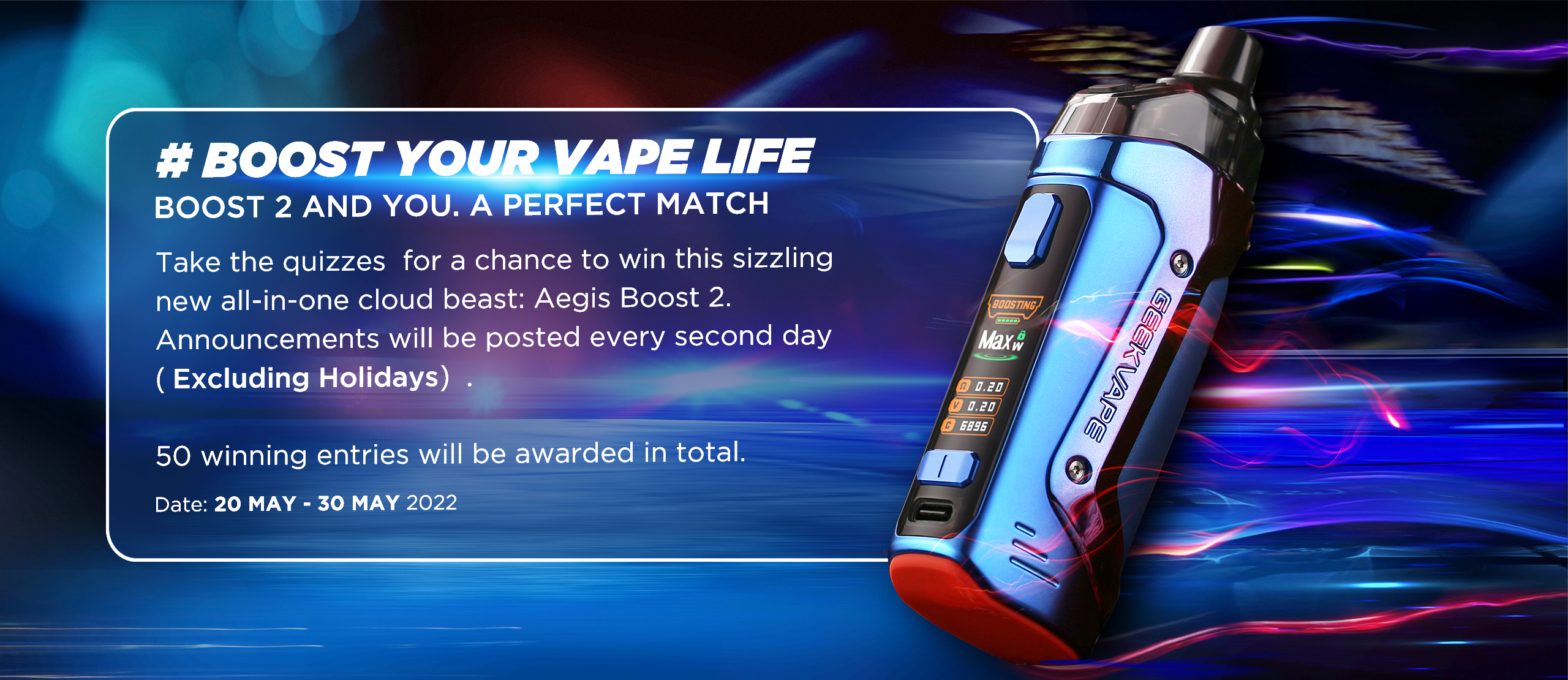 Welcome to join us:
Play to win an Aegis Boost 2(Geekvape B60)
Plus, We sincerely invite you to help us to promote this event to let more people know that. If you help to share this event to your social media/vape groups/forums, etc. You will have another chance to win an Aegis Boost 2
Feel free to upload your sharing posts below if you want to take another chance to win an Aegis boost 2 by this
link:
We will pick 10 winners from all participants who share this " Boost your vape life" event.
And will announce the winners on our official website homepage along with the event's winners.
0
0