Read Time:
3 Minute, 3 Second
Today we offer a brief introduction to the new disposables from the Chinese manufacturer Elf Bar in the form factor of an ordinary cigarette – Cigalike Disposable Vape Stick.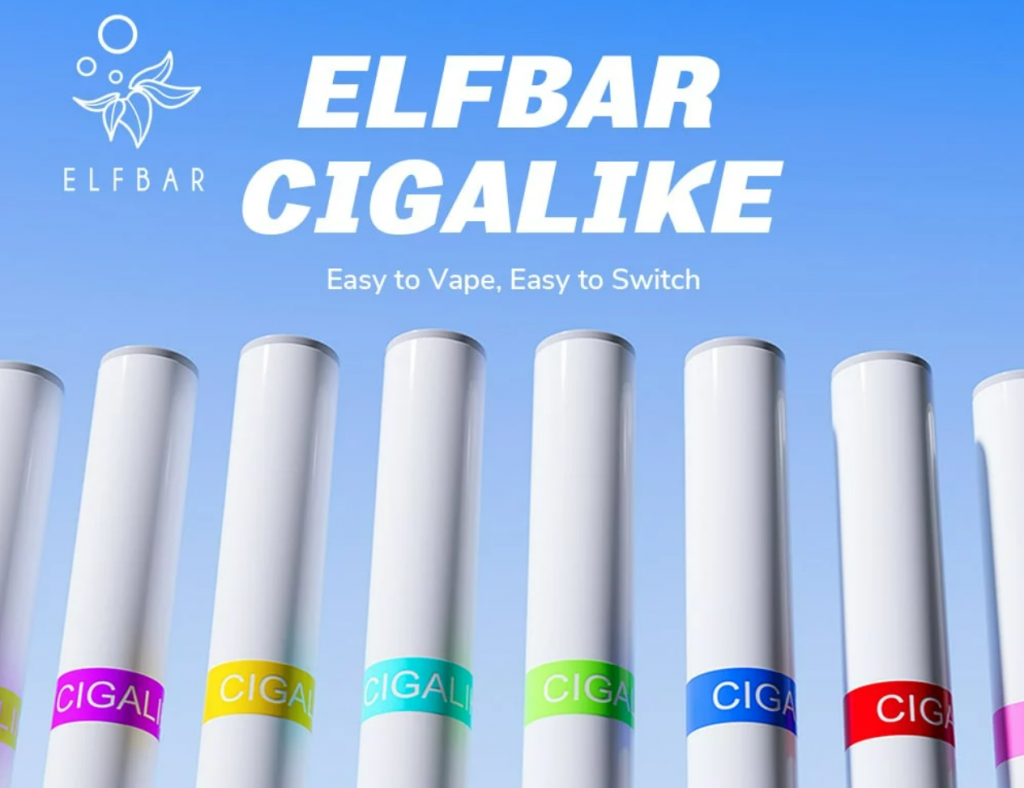 The well-known Chinese brand Elf Bar, which specializes mainly in disposable devices, has released a new such product called Cigalike Disposable Pod. The device is made in the format of the very first electronic cigarettes, featuring a classic appearance and a minimal set of features.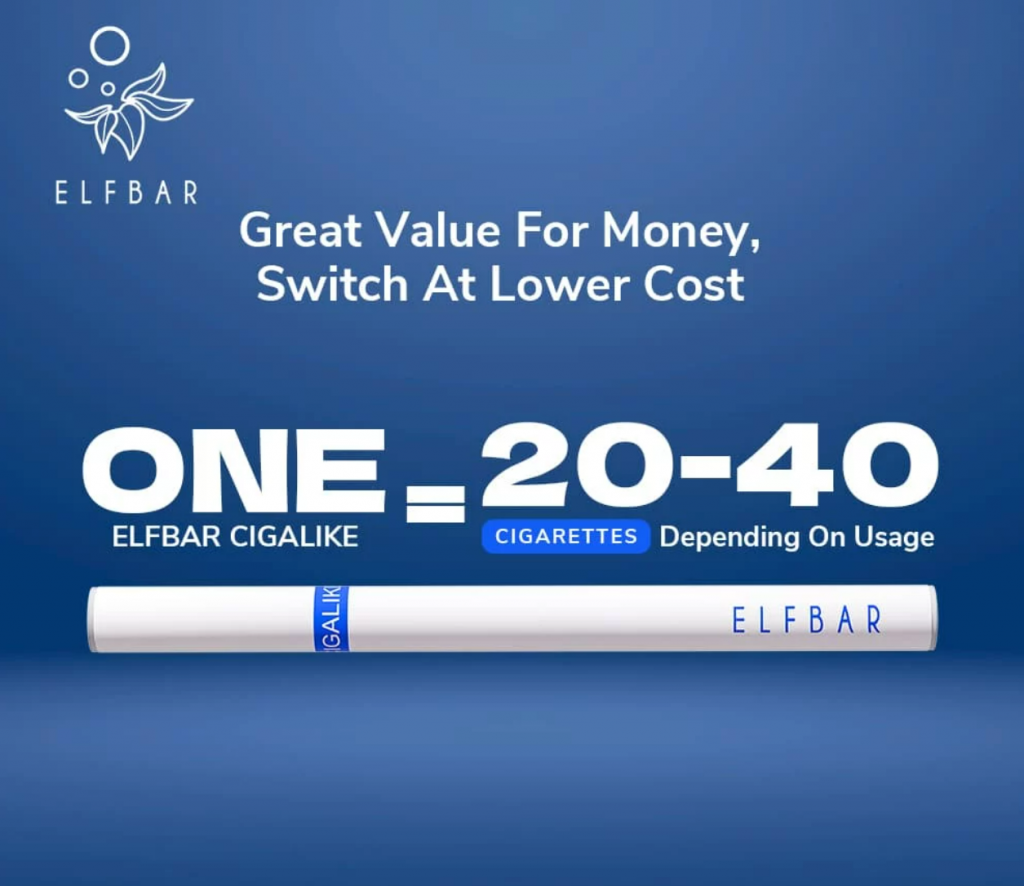 EASY TO USE
To get started with your new Elf Cigalike, just remove the rubber cap from each end and inhale on the mouthpiece – it's as simple as that. Producing a small amount of vapor, this device feels much closer to a cigarette and allows for an MTL (Mouth To Lung) inhale.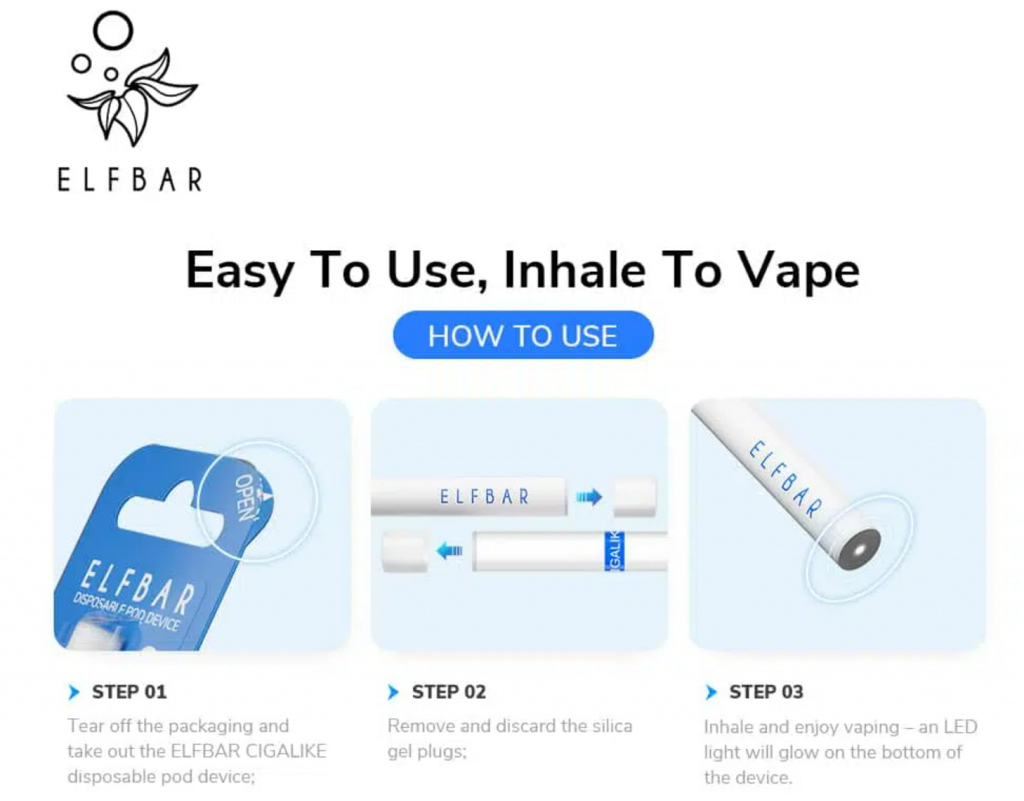 A more discreet option all around, you can use it when you need to and easily slip this device back into your pocket when you're done. Slimmer than a standard disposable vape, it works well as an alternative if you're short on space either at work or when you're out and about.
Featuring Elf's own nic salt e-liquid, the 17mg strength means an even smoother throat hit than before and the same quick craving satisfaction that you'll find in Elf Bars.
When it comes to flavor, there's everything from light fruit blends to cool menthols and rich tobaccos. Make sure you check out the full Elf Bar Cigalike range for more options.
TRY THE NEW ELF BAR CIGALIKE DISPOSABLE VAPE KIT
The Elf Bar Cigalike lasts for up to approximately 600 puffs with an internal pre-charged battery and 1.6ml of pre-refilled e-liquid.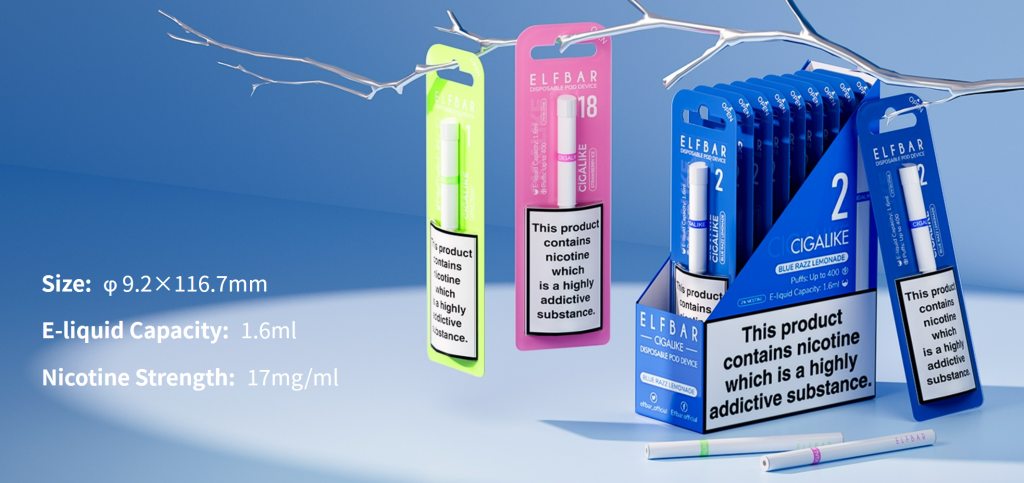 MORE ABOUT ELF BAR CIGALIKE DISPOSABLE VAPE KIT
The all-new Elf Bar Cigalike, is a fresh idea from ELF Bar. More quickly delivering the nicotine dose than freebase nicotine, salt nicotine offers a smoother vape. It provides ease for the best vaping experience with its sleek, lightweight design and small dimensions.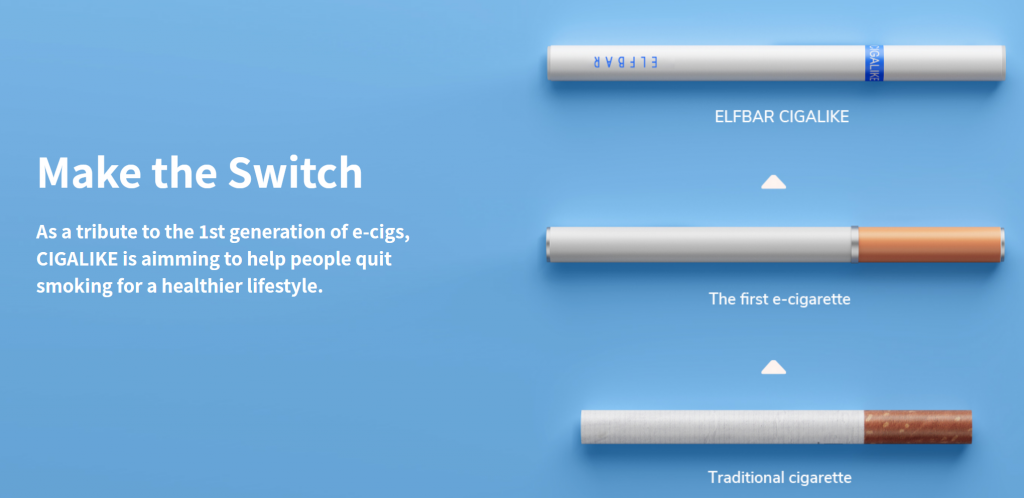 The draw-activated inhalation technology on this disposable vape gadget also eliminates the need for buttons, allowing for a more compact design. This little disposable vape kit makes a tonne of flavour and vapour and is simple to use.
20 Flavors for your choice
Whether you like fruits, tobacco or menthol, there is a flavour for you! Choose from the 20 below:
1 – Apple Peach: Sweet and slightly sour blend of apples and peaches
2 – Blue Razz Lemonade: Wonderful blue raspberries mixed into a sweet fizzy lemonade
3 – Blueberry: A basic but super tasty fruity flavour
4 – Blueberry Sour Raspberry: Sugary blueberries mixed with sour raspberries
5 – Cappuccino: An authentic, slightly sweet, coffee taste
6 – Cola: The unforgettable taste of cola
7 – Cream Tobacco: Tobacco mixed with light cream for sweetness
8 – Elfbull Ice: Energy drink poured over a tall glass of ice
9 – Grape: A selection of red and green grapes straight off the vine
10 – Kiwi Passion Fruit Guava: An exotic burst of flavour
11 – Mango Passion Fruit: South American mangos and passion fruit
12 – Peach Ice: Fresh peaches squeezed into a jug of ice
13 – Pink Lemonade: A fizzy lemonade infused with sweet and tart raspberries
14 – Raspberry Orange Blossom: A unique combination of raspberries and oranges
15 – Red Wine Ice: A glass of merlot wine with ice
16 – Spearmint: A leaf of spearmint chewing gum
17 – Strawberry Banana: A smoothie made of strawberries and bananas
18 – Strawberry Ice: Perfectly cooled succulent British strawberries
19 – Strawberry Kiwi: A popular mix of sweet strawberries with kiwi
20 – Watermelon Ice: The most refreshing flavour of cold watermelon slices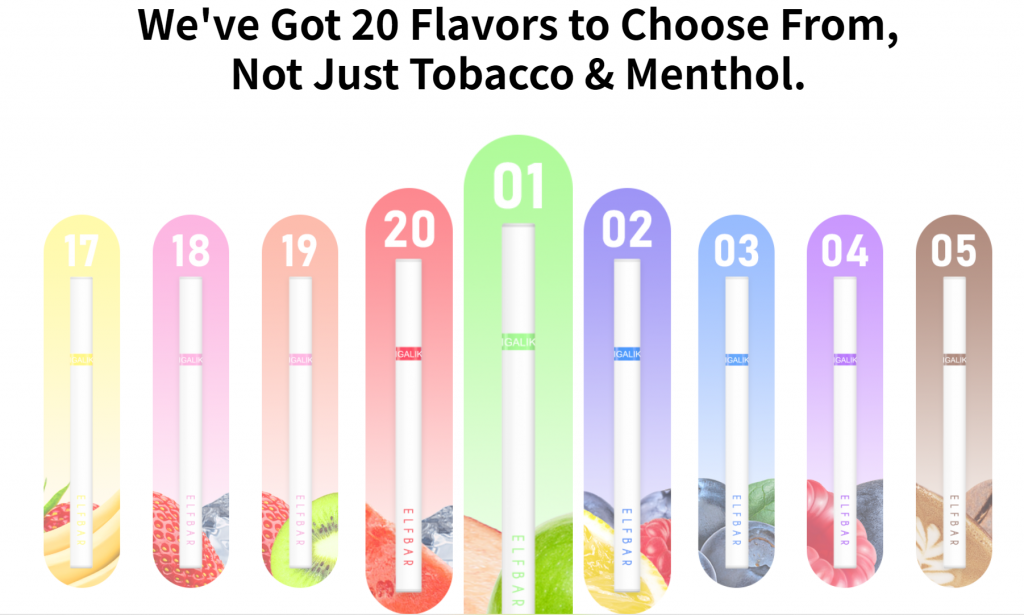 What's in the box?
1 x Elf Bar Cigalike Disposable Vape
Features
Elf Disposable Vape
1.6ml Of E-Liquid
17mg Nic Salt
Slim, Lightweight Build
Inhale Activated
MTL Vaping
Multiple Flavours
1
0