Read Time:
2 Minute, 9 Second
Eleaf new FlasQ comes in a novel and unique flask-like shape, with a sleek and ergonomic design. As an all-new pod mod vape, Eleaf FlasQ surpasses your expectations of airflow design in a pod with the added convenience of its push-pop coil replacement mechanism. It accepts all GTL coils, satisfying different vaping styles and cloud preferences.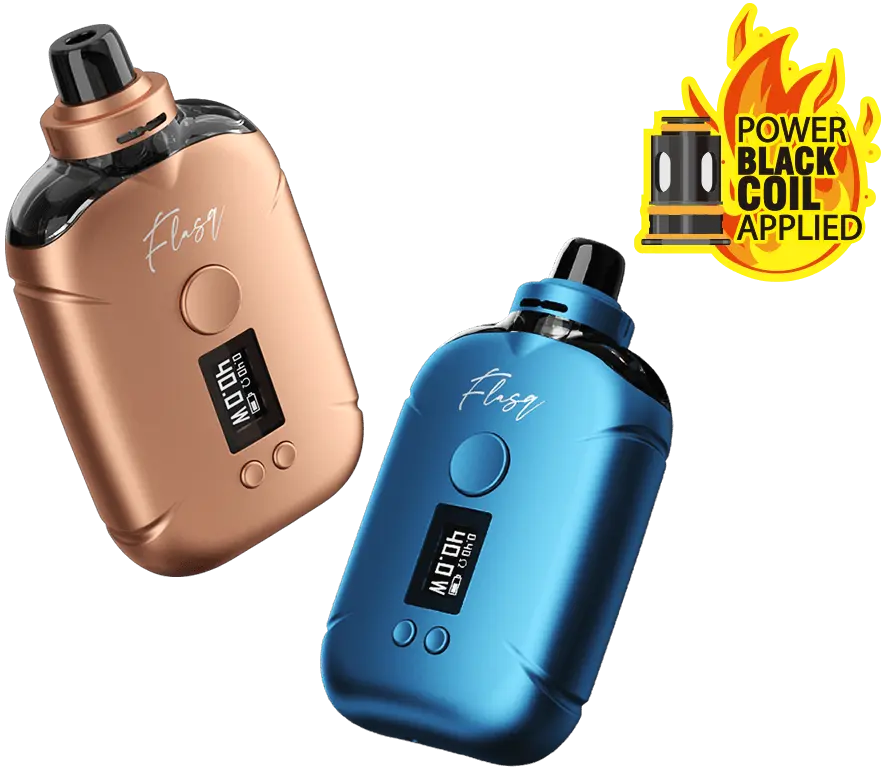 A new member of the Eleaf family is appearing on the official site! This is the FlasQ Pod Mod Vape kit; an elegant pod electronic cigarette ready to impress you! Eleaf FlasQ  is another piece of equipment from this manufacturer, but the first in such an unusual shape. Apparently, the fashion for unusual forms of e-cigarettes is starting to reign on the market. Appearance is not the most important thing, so let's focus on usability.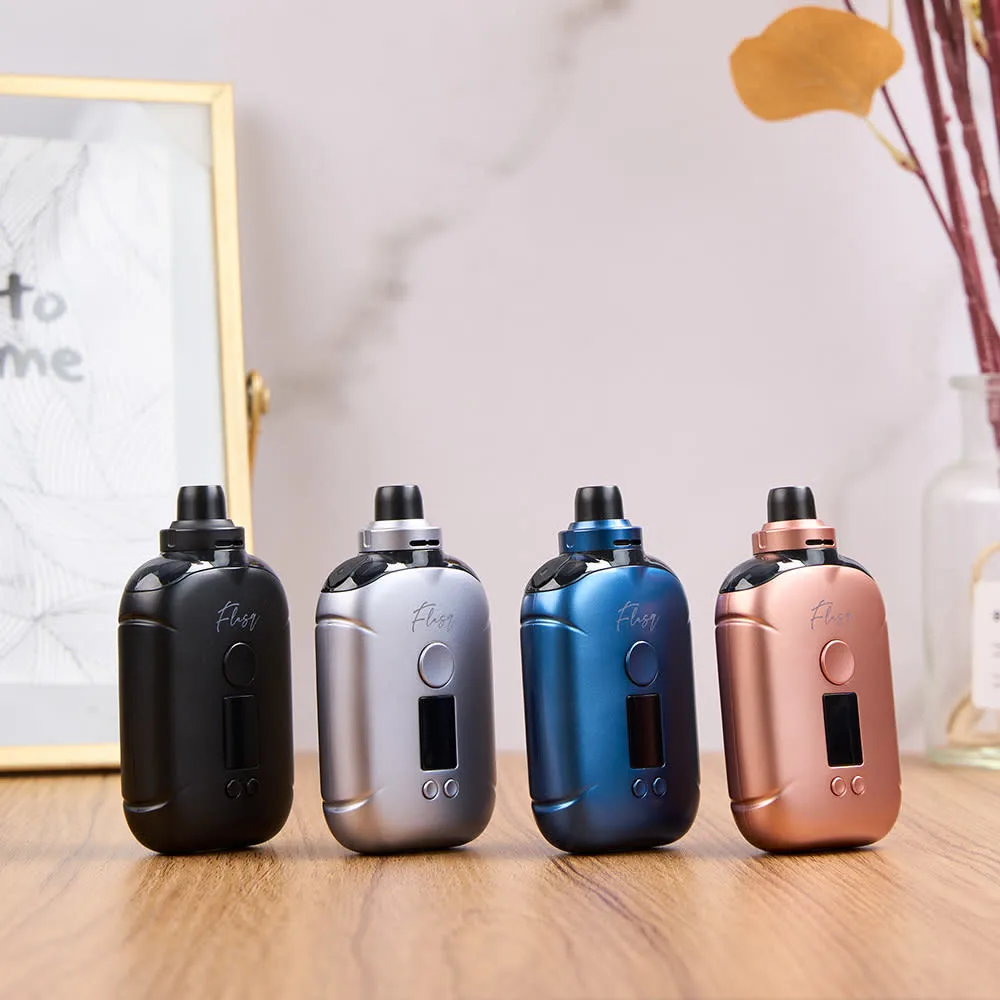 The Eleaf Flasq electronic cigarette has it all: with its small pod format and its lightness, you can easily take it with you wherever you go! It's elegant but above all ergonomic design offers you a very pleasant grip. The Eleaf FlasQ is a sub-mod with a small size of 52mm X 25.2mm X 96.6mm. In short, discover a pod with rounded curves, compact and ideal to transport: the perfect alternative for first-time vapers or people looking for simplicity. The airflow in the Eleaf FlasQ is to be smooth, ensuring a better taste experience, just like in any e-cigarette. The liquid filling is on the side of the cartridge.
Features of Eleaf FlasQ Pod Mod :
Dimensions: 93.6mm * 52mm * 25.2mm
Battery: 1370 mAh
Charging: USB Type-C, 5V/1.5A
Power: 1-40W
Capacity: 5 ml
Coils: GTL 0.4ohm / GTL 0.8ohm
And a Giveaway
Get the Chance to Win an All New Flas Q from Eleaf!!! Prizes: 1 x Flas Q 5 Winners
How? Just by answering the question in the following link:
https://www.eleafworld.com/giveaway/
A non-replaceable power supply with a capacity of 1370 mAh is installed inside the device, charged via a USB Type-C connector with a current of up to 1.5 A. The device is controlled through the front panel with a Fire button, a monochrome screen, and power adjustment buttons in the range of 1-40 W. The cartridge features top adjustable airflow, a large 5ml tank, and support for GTL series mesh coils. The latter is extracted by pressing the drip type while being pushed out by a special mechanism.
0
0