Read Time:
1 Minute, 16 Second
BudTank, powered by Buddy, is proud to announce the launch of the DS10, its latest disposable vaping product. With its innovative central postless feature, the DS10 promises convenience, performance, and affordability.
A Healthier Way to Vape
The DS10 stands out with its central post-free design, which reduces the risk of exposure to harmful chemicals and prevents contamination of the oil with impurities. Plus, its larger viewing window provides a visually stunning experience.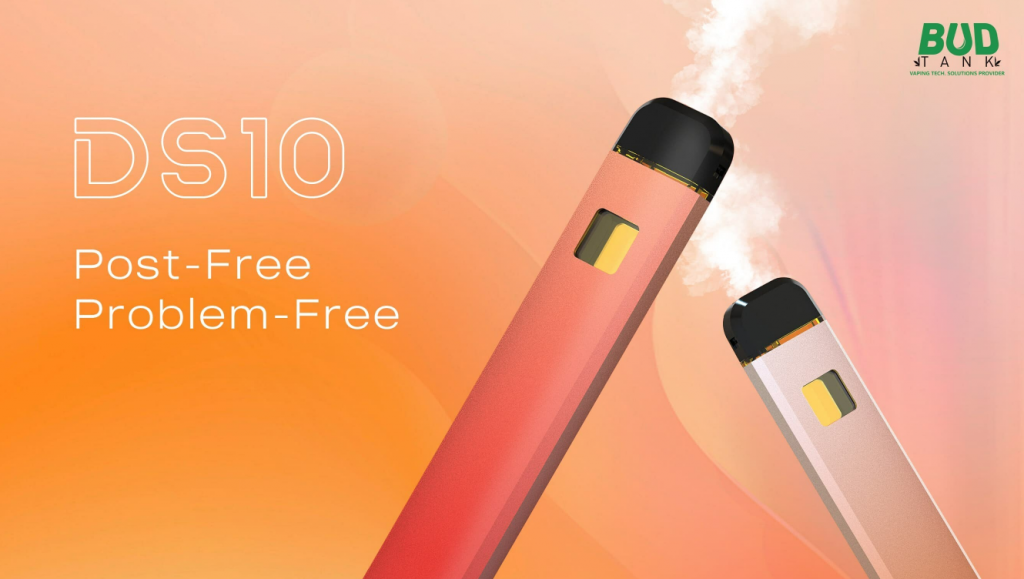 Powered by BCORE 2.0 Ceramic Heating Element
The DS10 utilizes the BCORE 2.0 ceramic heating element to ensure a flawless vaporization experience for various oils. This cutting-edge technology guarantees optimal oil consumption without harsh hits or clogs.
All-In-One Disposable Vape Device with Type-C Charging
The DS10 is an all-in-one disposable vape device designed for convenience and portability. It requires no maintenance or cleaning and features Type-C charging for quicker and more effective charging.
Endless Customization & Branding Opportunities
The DS10 offers endless customization and branding opportunities, making it an ideal disposable vape device for businesses seeking to promote their brand or products.
About BudTank
BudTank, powered by Buddy, is a world-leading company in the vaping industry. With over a decade of industry experience, Buddy has earned a stellar reputation for delivering top-quality vaping hardware and innovative solutions.
Don't settle for anything less than the best. Upgrade to the Budtank DS10 and experience the ultimate in disposable vape devices.
0
0